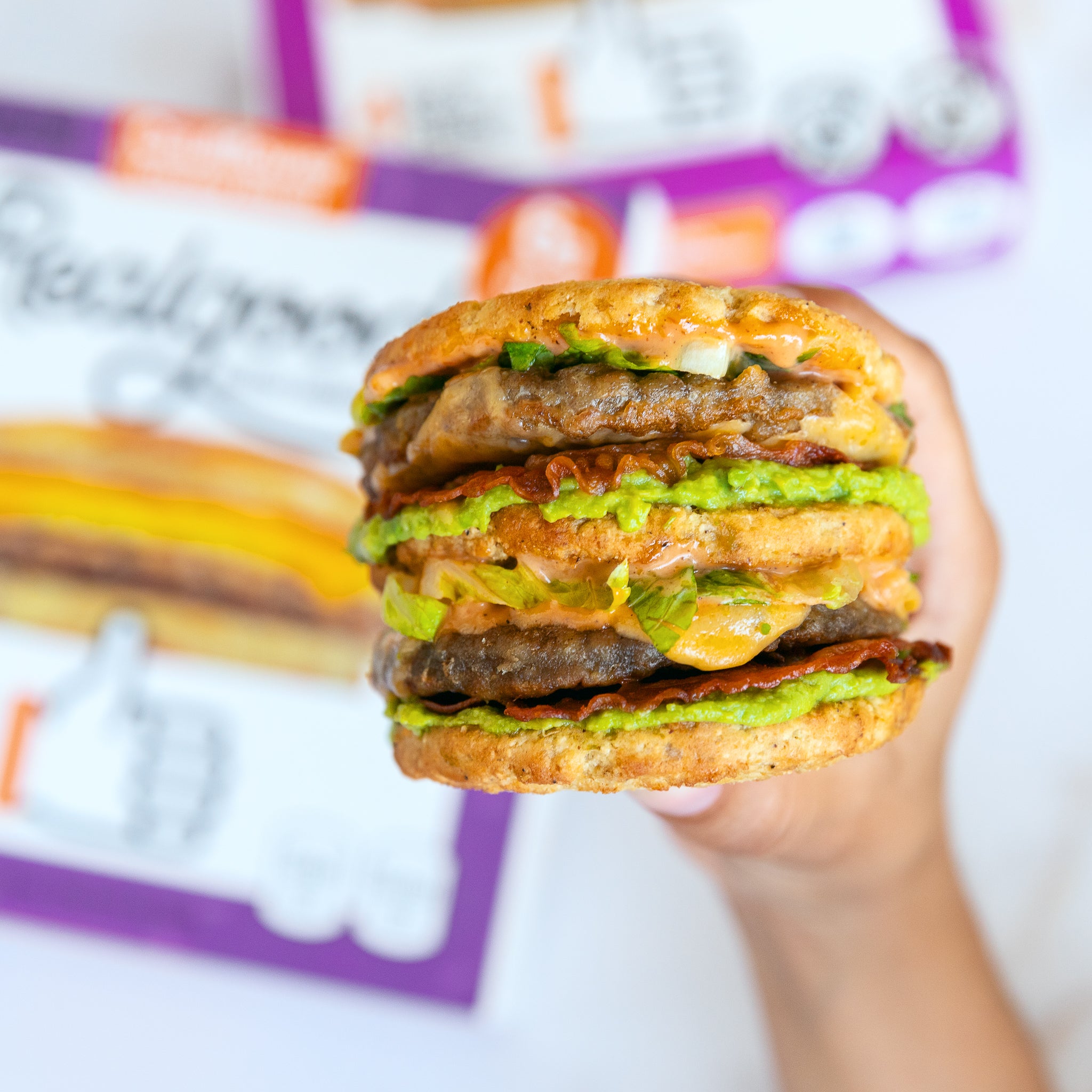 Happy National Cheeseburger Day!
Hey, Fam!
Celebrate National Cheeseburger Day with us. With our very own Real Good Cheeseburger recipe below!
Ingredients
Guacamole (How much you prefer, the more the better 😉)
2 Strips of Bacon
Real Good Sausage
Real Good Cauliflower Cheesy Buns
Directions
Use the cauliflower cheesy bread from our Breakfast Sandwich Sausage
Use the sausage from our Breakfast Sandwich Sausage
Add strips of bacon
Add amount of guacamole of your choice
Serve and enjoy!
PS. We took our cauliflower cheesy bread and made this epic cheeseburger.
Plan on trying out this? Tag us on Instagram @RealGoodFoods