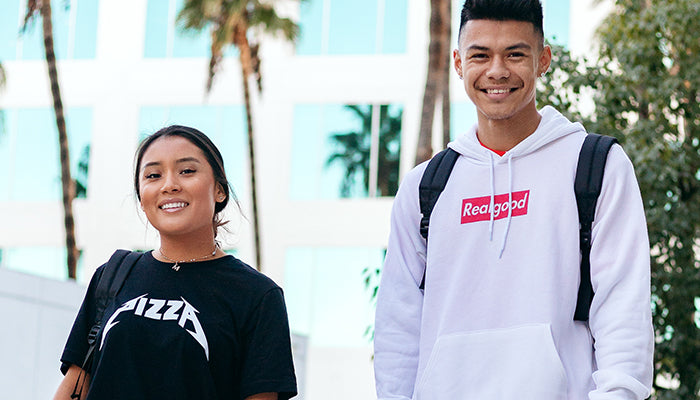 Introducing Limited Edition Merch from Real Good Foods!
Are you ready to take your pizza game to the next level? Introducing our NEW, limited edition merch! Each piece is inspired by pizza (what else?) and brought to life in a collection of streetwear that includes apparel and accessories.
Custom-designed backpacks, hoodies, t-shirts, hats, and leggings are now available to order on realgoodfoods.com with FREE SHIPPING. Limited quantities available. Once it's gone, it's gone!