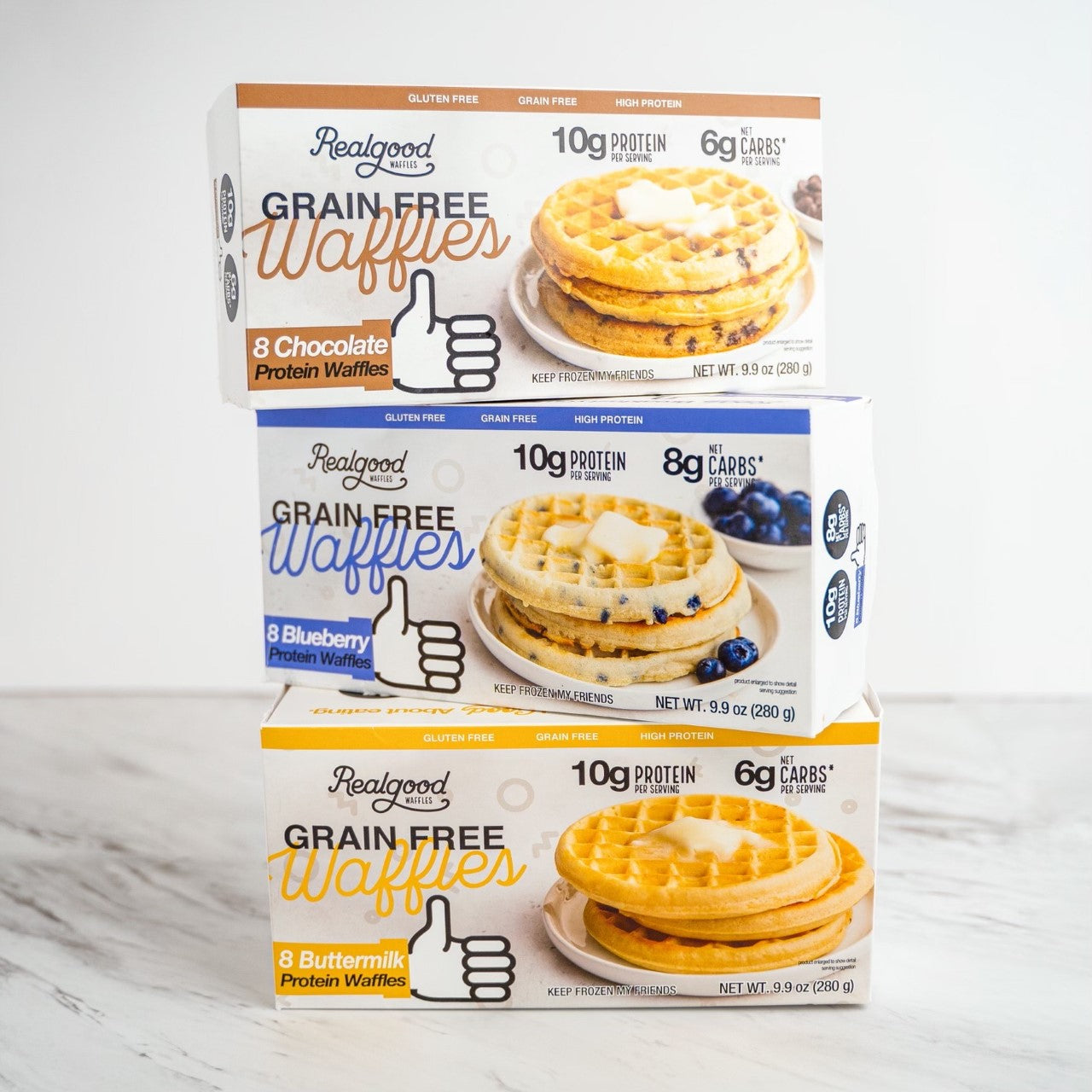 Introducing NEW Grain Free Waffles
Hey Fam!
If you've been hanging with us on Insta or Facebook lately, you know we've been working on an exciting new product...and today's the day we're ready to share our NEW Grain Free Waffles with YOU!
Made with ingredients like egg whites, sunflower flour, coconut flour, buttermilk and allulose, our waffles are grain-free, gluten free and made with all CLEAN ingredients.
Plus, per TWO waffles, there are only 190 calories and 6g net carbs - not to mention 10g of protein!
We've heard your requests for more low-carb, grain-free breakfast options...and your requests for more meat-free options in general. And just like you, we've tried TONS of "healthy" waffles...only to feel like crap from allllll the carbs.
That's why we've made the first truly grain-free, clean frozen waffle, now available in THREE flavors: chocolate chip, buttermilk and blueberry.
Eat them sweet or savory. For breakfast, lunch, dinner or dessert. Either way, there won't be any carb coma to worry about!
You can find our waffles NOW at Meijer! If you'd like to find them in a store near you, just hand this sheet to your local store's manager!
Because products vary by location, be sure to check our STORE LOCATOR to find 'em near you!
And don't forget to let us know on social media what you think of our waffles! We're so grateful for every single person on FB or Insta who offered feedback on our waffles, pre-launch.
Our amazing community helped make these waffles a reality...and now we can't wait to help YOU enjoy waffles again, minus all the carbs!