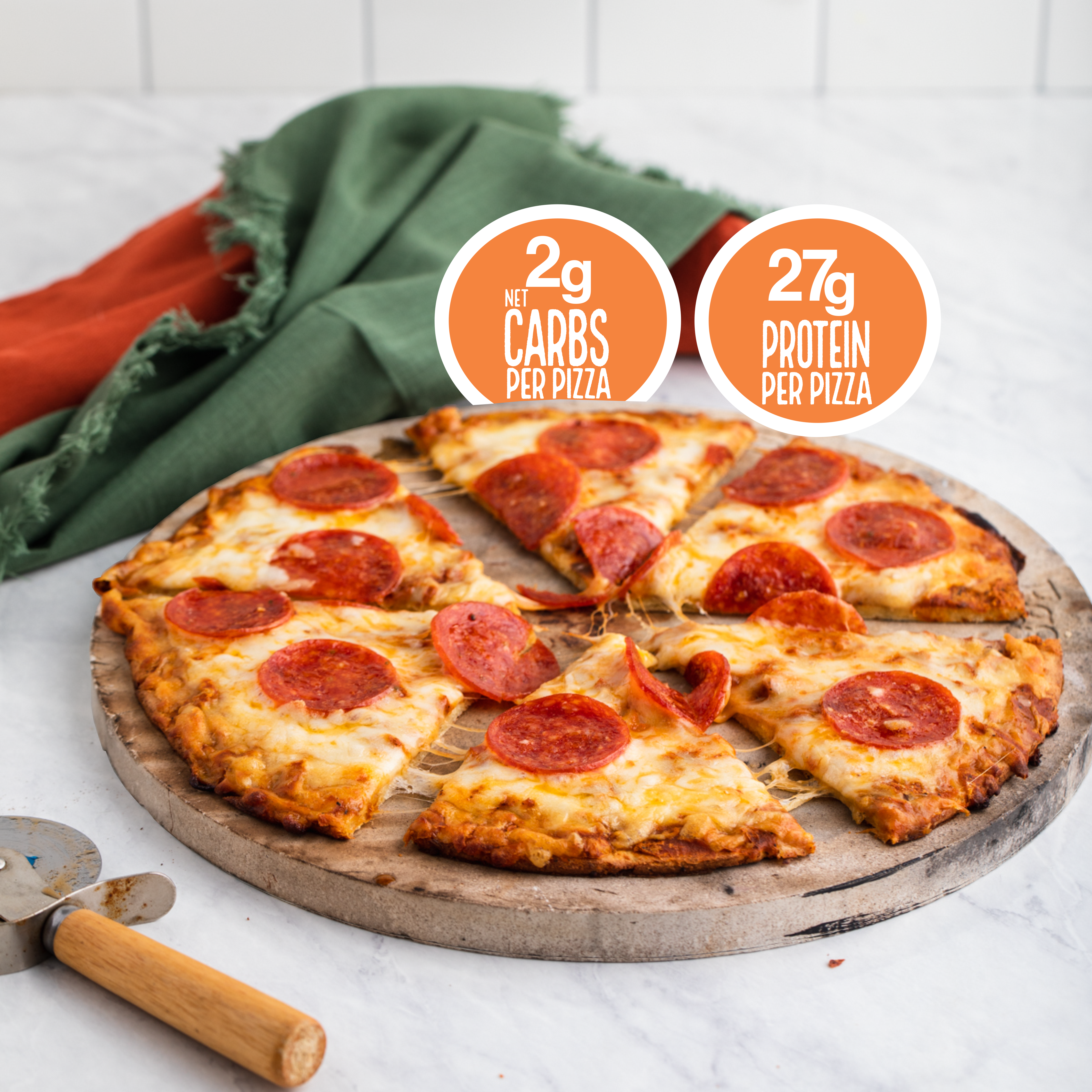 Real Good: Us VS Conventional
What makes our food REAL GOOD? We believe that the food you eat should make you feel good.
Our pizzas are only 2g net carbs and 27g protein per pizza. While conventional pizzas are 43g total carbs and 13g protein per pizza. 
Our enchiladas are only 4g net carbs and 20g protein for both enchiladas! While conventional pizzas are 18g total carbs and 9g protein per enchiladas. 
Our Stuffed Chicken Nuggerts are only 2g net carbs and 22g protein per serving, while conventional Stuffed Chicken Nuggets are 29g total carbs and 4g protein per serving.
We use only simple all-natural real-food ingredients, that you'd invite to your home.
We believe everyone should enjoy the foods they love without sacrificing great taste. We are constantly searching for ways to provide everyone with a healthier alternative to every single food item they love.