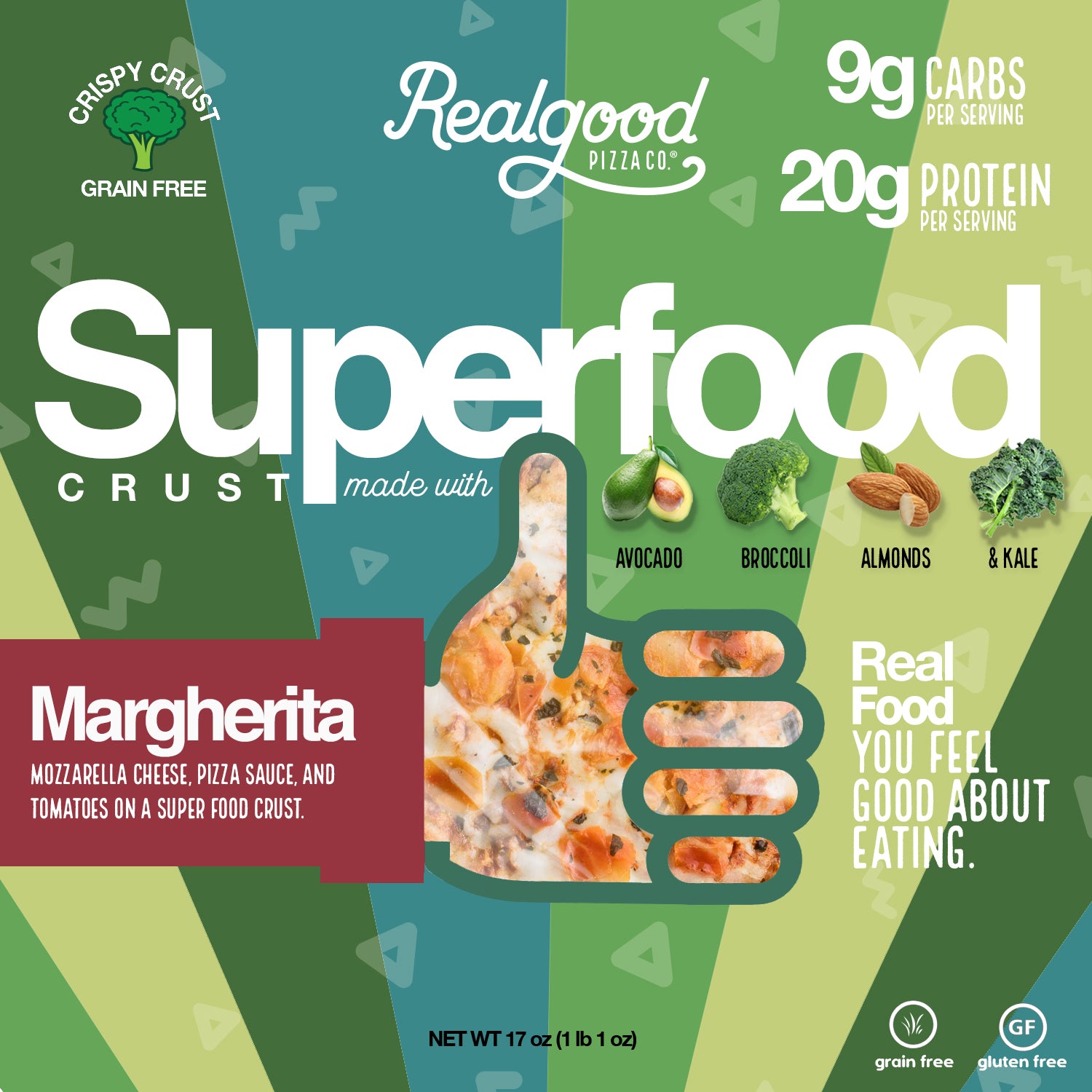 Introducing NEW Superfood Crust Pizza!

Introducing an entirely new pizza, unlike any other you've had before!
Our new Superfood Pizza is made with the cleanest ingredients—Avocado, Almonds, Broccoli, and Kale—to give you the most nutrient-dense, low-carb, Keto & Diabetic-Friendly Pizza yet. 
Only 2g net carbs per serving— only 6g net carbs if you eat the whole pizza 😉—and loaded with protein and fiber to keep you full and satisfied throught the day! 
Available in our FIRST EVER stand-alone crust AND in 2 delicious flavors, including Margherita and White Truffle—our First White-Sauce Pizza!
What in the world is "Superfood" anyway? 
Superfoods are more than just a smoothie. They are ingredients that provide the best nutritional value. They are loaded with vitamins and antioxidants to help build your immune system, supply your body with minerals and fibers, and help make you feel great and keep your energy lasting throughout the day.
So say goodbye to only getting your superfoods from smoothies, and enjoy our new Pizza insteadI
Real Good Foods Superfood Crust pizza is made with 4 main ingredients: Avocado, Almonds, Broccoli, and Kale that have a ton of health benefits:
Avocado: Avocados are healthy, have useful fat that help to full and satisfied.
Broccoli: Great supply of vitamins k and c, a terrific supply of folate (folic acid) and also has potassium, fiber.
Almonds: Almonds decrease blood sugar levels, reduced blood pressure and lowers cholesterol levels.
Kale: Kale consists of fiber, antioxidants, calcium, vitamin k, among others.
Try it today!