20 Minute Low Carb Air Fryer Meal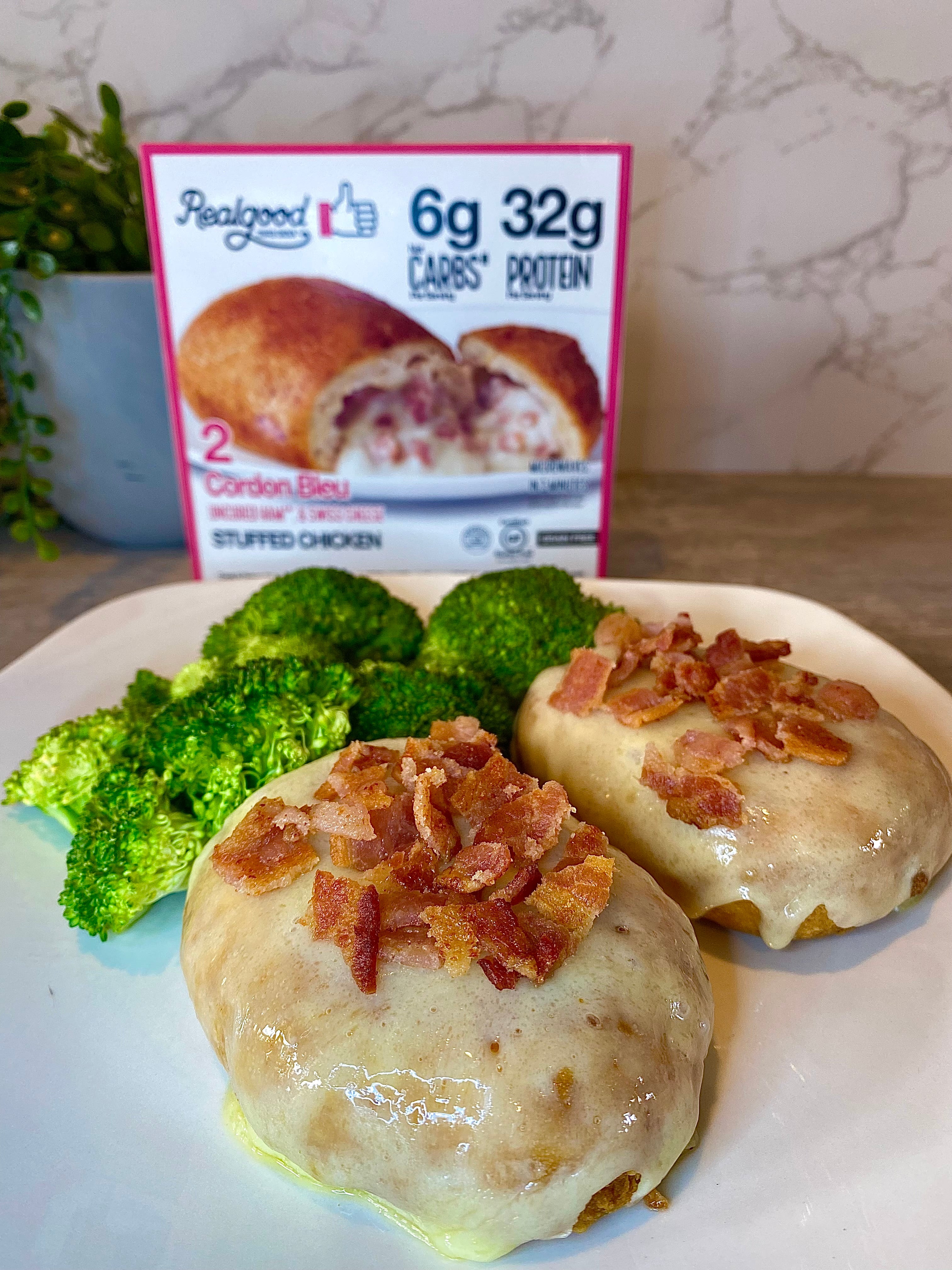 20 Minute Low Carb Air Fryer Meal
Need an easy low carb chicken dinner for those long, busy, workdays? We got you with this 20 minute air fryer meal!
Inspired by one of our awesome members of the RGF fam -- @ketocryers on Instagram -- this low carb and gluten free meal is made with our Stuffed Chicken, which is packed with 32g of protein. Pair 'em with your favorite veggie or cauliflower rice and you got yourself a meal!
Instructions
For Our 20 Minute Low Carb Air Fryer Meal
First, remove the stuffed chicken from the wrapper and cook at 350 degrees for 10 minutes. While the stuffed chicken is cooking, pan fry the bacon until crispy. Cut the bacon into bits and set aside.
Next, flip over the stuffed chicken and add in your favorite veggie. Cook at 350 degrees for another 10 minutes. Once done, add a slice of provolone cheese and cook until melted.
Finally, plate your stuffed chicken and veggies and top with bacon bits.