Low Carb Lemon Chicken Salad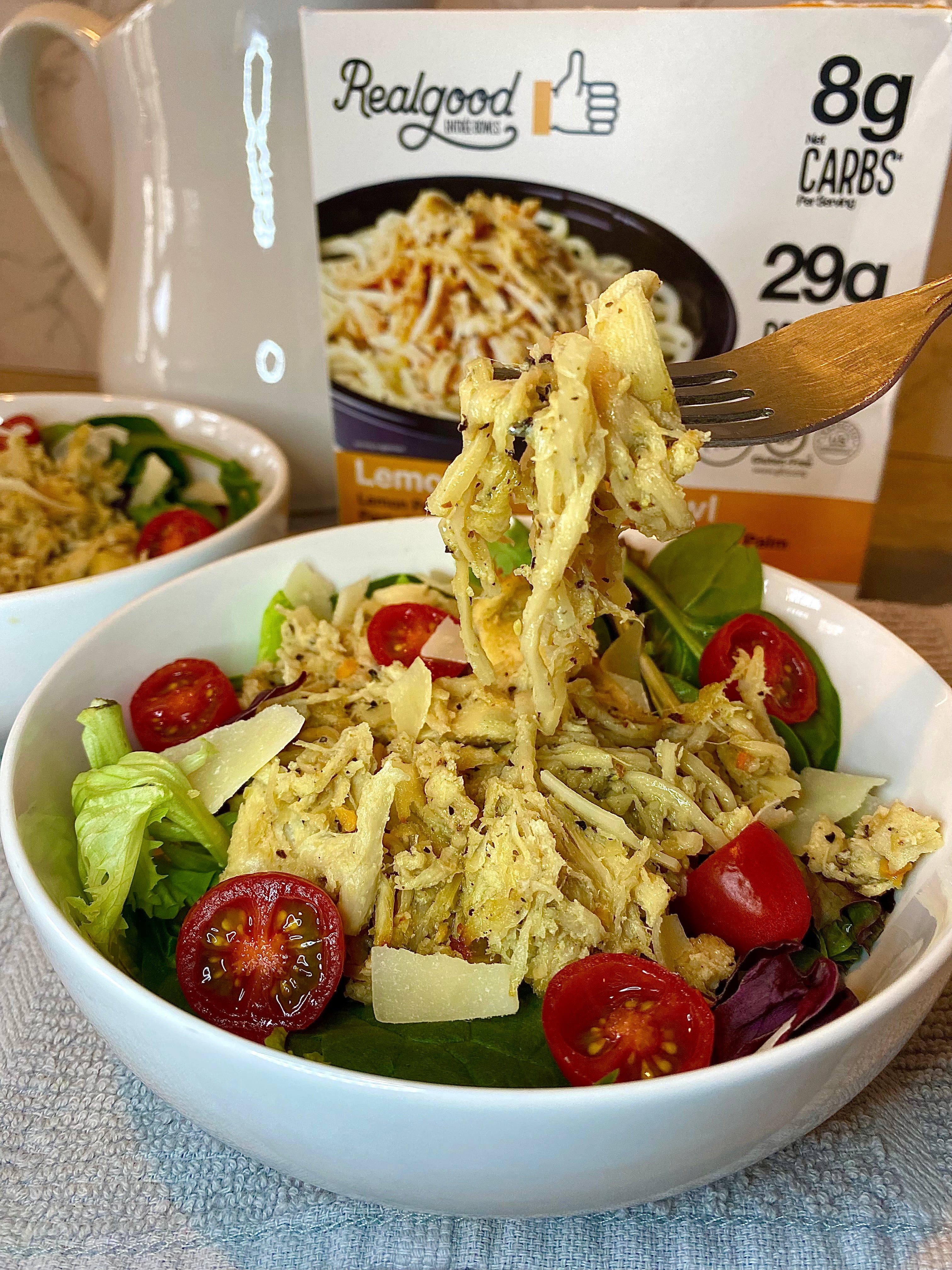 Low Carb Lemon Chicken Salad
We love a LOW CARB and HIGH PROTEIN lunch hack, especially when it takes less than 15 minutes! And this low carb recipe is perfect for lunch, dinner, or a side salad for two. 
Upgrade your typical go-to salad with our low carb Lemon Chicken Bowl. Made with heart of palm noodles, lemon pepper seasoned chicken, and a creamy butter sauce, this Entree Bowl will add flavor to any salad. Plus it's packed with 29g of protein and ready in minutes in the microwave or air fryer!
So let's get cooking. 
Ingredients
For Our Low Carb Lemon Chicken Salad
Real Good Foods Lemon Chicken Bowl
Spring Mix Salad
Cherry Tomatoes
Parmesan Cheese
Instructions
For Our Low Carb Lemon Chicken Salad
First, remove the Lemon Chicken Bowl from the wrapper. Cook in the air fryer at 375 degrees for 10-12 minutes. Make sure to stir halfway through.
While cooking, add spring mix salad to a bowl. Cut up some tomatoes and set aside.
Remove the Lemon Chicken Bowl from the air fryer and let cool for 2 minutes.
Add the Lemon Chicken Bowl on top of the bed of spring mix, top with tomatoes, and parmesan cheese. Toss and enjoy!