Gluten Free Bacon Wrapped Cannelloni Bites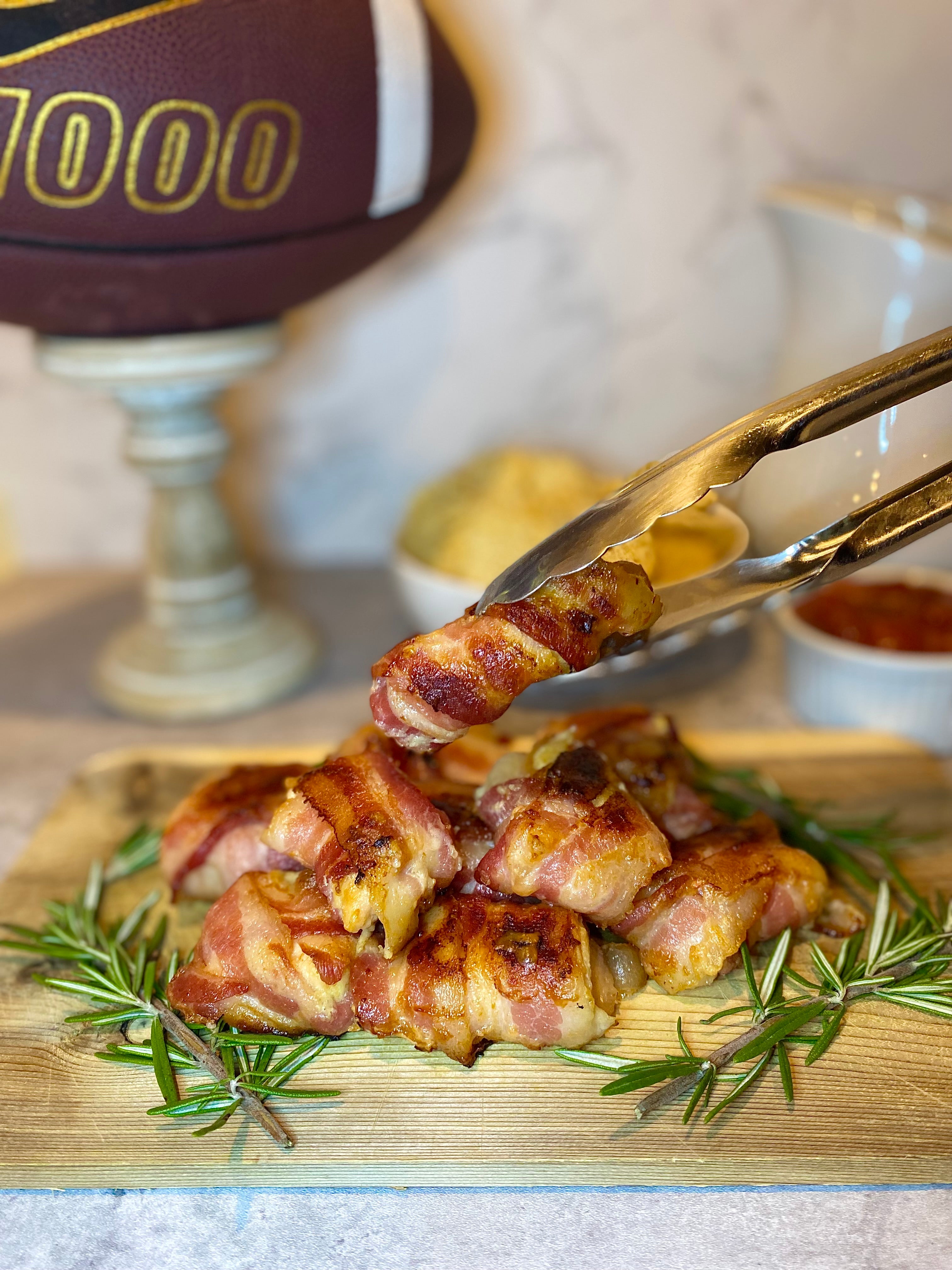 Gluten Free Bacon Wrapped Cannelloni Bites
Whether you're a sports fan or just like to be known as the person who brings the best snacks, we got the perfect snack hack for you!
This Super Bowl Sunday, wow your guests with some finger lickin' bacon wrapped cannelloni bites. Made with our Alfredo Cannelloni -- also available in Marinara Ricotta and Spinach & Ricotta -- these are low carb, gluten free, and grain free! With only two ingredients, this is a recipe anyone can tackle. 
Instructions
For Our Gluten Free Bacon Wrapped Cannelloni Bites
First, thaw your frozen cannelloni for 10 minutes. Next, preheat your oven to 375 degrees. While your oven is preheating, break your cannelloni in half then cut each half into thirds. Take the bacon and wrap around each cannelloni piece.
Place onto a baking sheet and cook for 40 minutes -- making sure to flip halfway through. Remove from the oven and serve!