Gluten-Free Bacon Wrapped Stuffed Chicken Holiday Dinner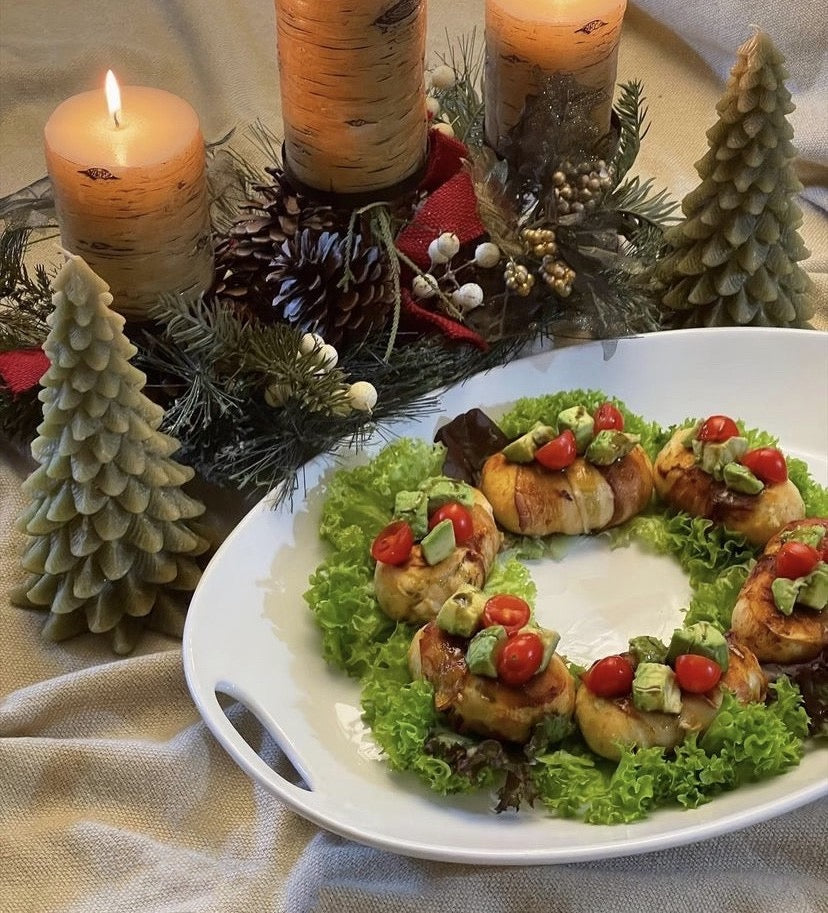 Gluten-Free Bacon Wrapped Stuffed Chicken Holiday Dinner
The holidays are here and we have a REAL GOOD dinner idea to make your next low-carb dinner more festive.
Try our Bacon Wrapped Stuffed Chicken wreath! This gluten-free recipe is awesome because it was made by a member of our RGF fam: @lifewithcarms on Instagram. Jam-packed with 32g of protein, this is a quick and easy dinner for the whole fam that will definitely be a new holiday tradition in your household.
Instructions
For Our Gluten-Free Bacon Wrapped Stuffed Chicken Holiday Dinner
First, Preheat the oven to 375 degrees. Then, place your Bacon Wrapped Stuffed Chicken on a baking sheet and bake for 36-38 minutes, flipping halfway through. If you have an air fryer, you can also cook them in there! If so, cook at 375 degrees for 26-28 minutes, flipping halfway through.
After cooking, create a circle bed with your spring mix and place your Bacon Wrapped Stuffed Chicken on top. Next, add your toppings - diced avocado and tomatoes (or anything else, the options are endless). Finally, drizzle sugar-free balsamic vinaigrette or your favorite sugar-free/gluten-free dressing!
If you try this out for the next holiday party, don't forget to take a pic and share on social media! Every month, we pick two random posts who share a picture of our food with the #BeRealGood to win $100 worth of products. The next winner could be YOU!