Gluten Free Italian Skillet Dinner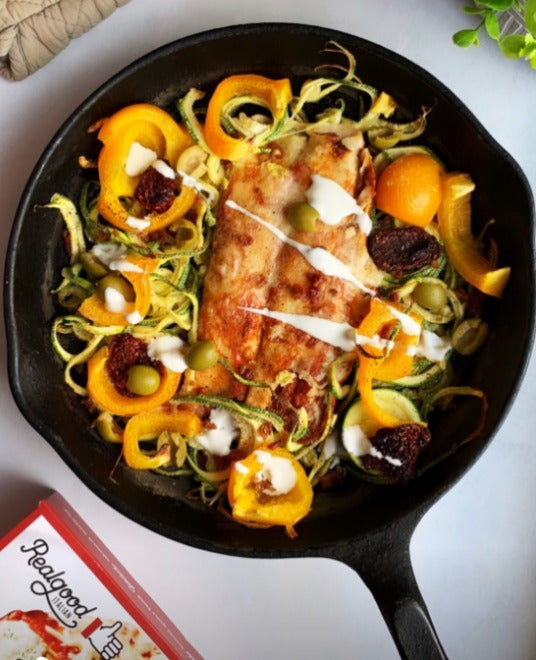 Gluten Free Italian Skillet Dinner
Need a low carb, quick, dinner idea? We gotch you - try this gluten free and grain free skillet dinner.
Featuring our low carb Marinara Ricotta Cannelloni's, this low carb skillet dinner is packed with 17g of protein and ready in less than 30 minutes. Plus, it's made by an amazing member of the RGF fam: @purely_healthy_living on Instagram.
So if you're craving some cheesy Italian goodness without all the carbs, let's get cooking!
Instructions
For Our Gluten Free Italian Skillet Dinner
First, preheat your oven to 350 degrees. Next, place your marinara ricotta cannelloni in the middle of the skillet. Then, spiral your zucchini and place around the cannelloni's. Add in your bell pepper and sun-dried tomatoes. Next, chop up your bacon and sprinkle on top of the skillet. Season with garlic powder.
Cook at 350 degree for 25 minutes. Remove from the oven and let cool for 2-4 minutes. Enjoy!