Low Carb Tuscan Styled Stuffed Chicken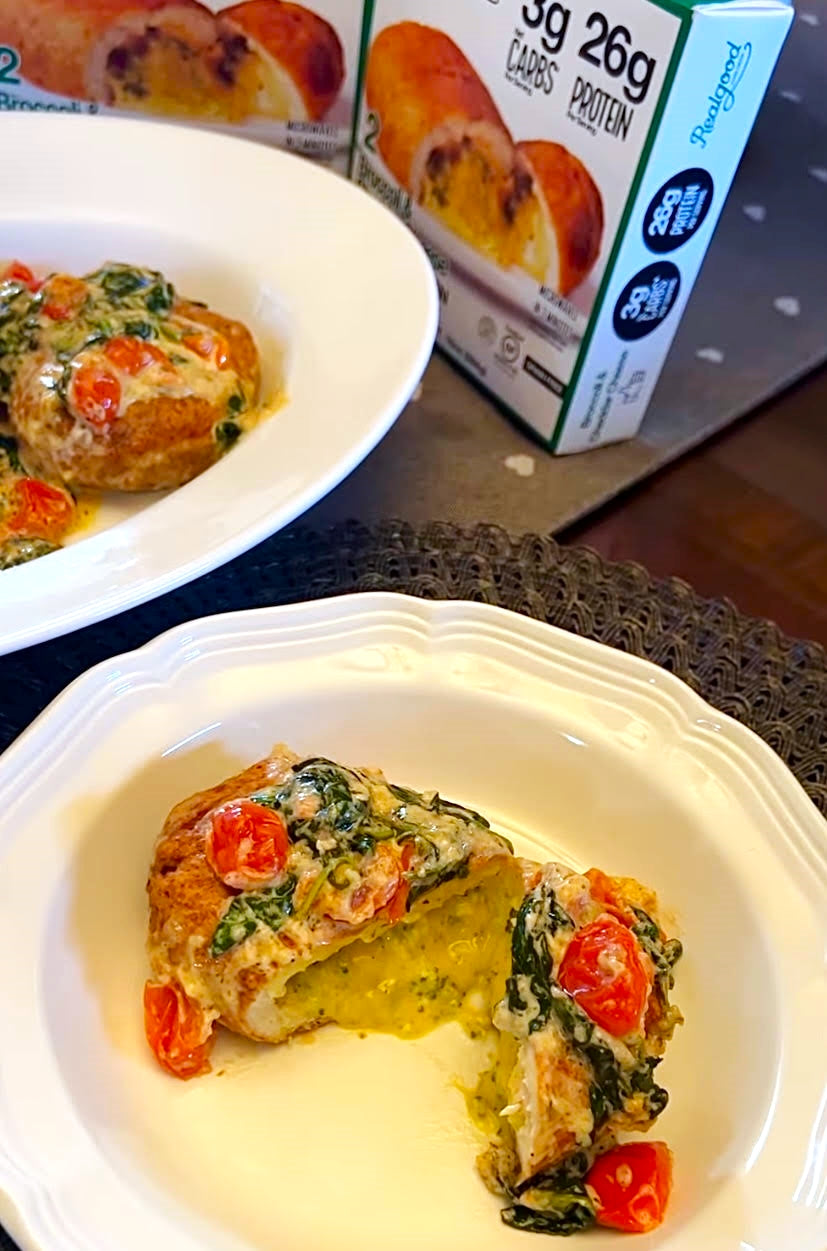 Low Carb Tuscan Styled Stuffed Chicken
We can't stop thinking about this low carb and gluten free Tuscan style stuffed chicken. Featuring our Broccoli Cheddar Stuffed Chicken, this meal is packed with 26g of protein and 3g carbs. Even the picky eaters in your fam will love this creamy stuffed chicken!
This recipe is extra special because it was made by an amazing member of our RGF fam -- @lifewithcarms on Instagram. It always makes our day to see how YOU eat our products and what creative idea you come up with. If ya ever share a recipe, make sure to use the hashtags #BeRealGood and #RealGoodFoods so we can see it... and maybe feature it on our website!
Ingredients
For Our Gluten Free Tuscan Style Dinner
Real Good Food's Stuffed Chicken
3 tbsp butter
3 cloves of garlic, minced
1 tsp oregano
1 cup cherry tomatoes

3 cups spinach
1/2 cup of heavy cream
1/4 cup parmesan cheese
salt and pepper to taste
Instructions
For Our Gluten Free Tuscan Style Dinner
Bake the Stuffed Chicken in the oven at 350 degrees for 26-28 minutes, making sure to flip halfway through.
Prepare your skillet over medium heat and add in butter, garlic, and oregano. After 1 minute, add in cherry tomatoes, salt, and pepper. After 3 minutes, add in spinach and cook until spinach begins to wilt.
Stir in heavy cream and parmesan. Let simmer for 5 minutes. Add Stuffed Chicken to the sauce and cook in the oven at 350 degrees for 5-10 minutes.