Low Carb Bacon Wrapped Chicken Shell Tacos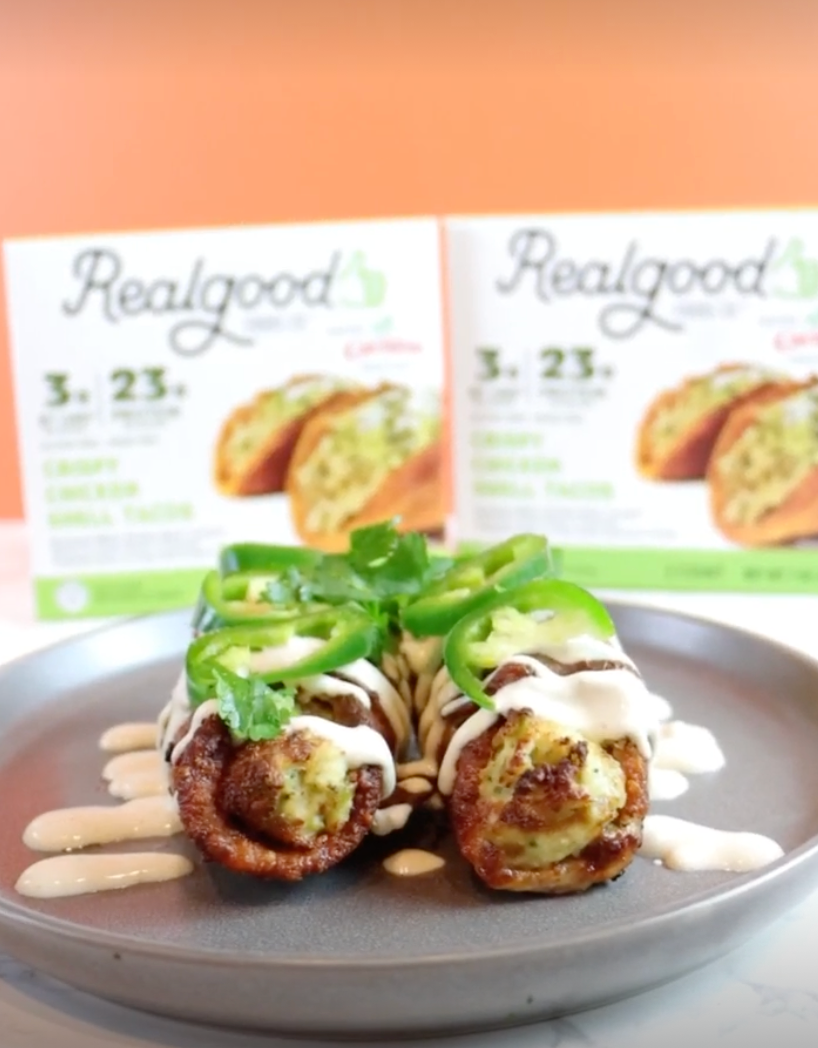 Low Carb Bacon Wrapped Chicken Shell Tacos
If you're looking for a low carb and delicious recipe, then we got ya covered with our gluten-free Bacon Wrapped Chicken Shell Tacos! This bacon meets taco duo will have everyone craving more. 
Our Crispy Chicken Shell Tacos – packed with 23g protein and only 3g carbs – are available for online ordering. So if this recipe has your name written all over it, stock up today! 
Instructions
For Our Low Carb Bacon Wrapped Chicken Shell Tacos
Remove Crispy Chicken Shell Tacos from packaging and wrap with bacon. Cook in the air fryer for 10-14 minutes at 380 degrees.
Add toppings such as, sour cream, guacamole, pico de gallo, shredded cheese, jalapeño, lettuce, or cilantro!