High Protein Bacon and Chicken Stuffed Peppers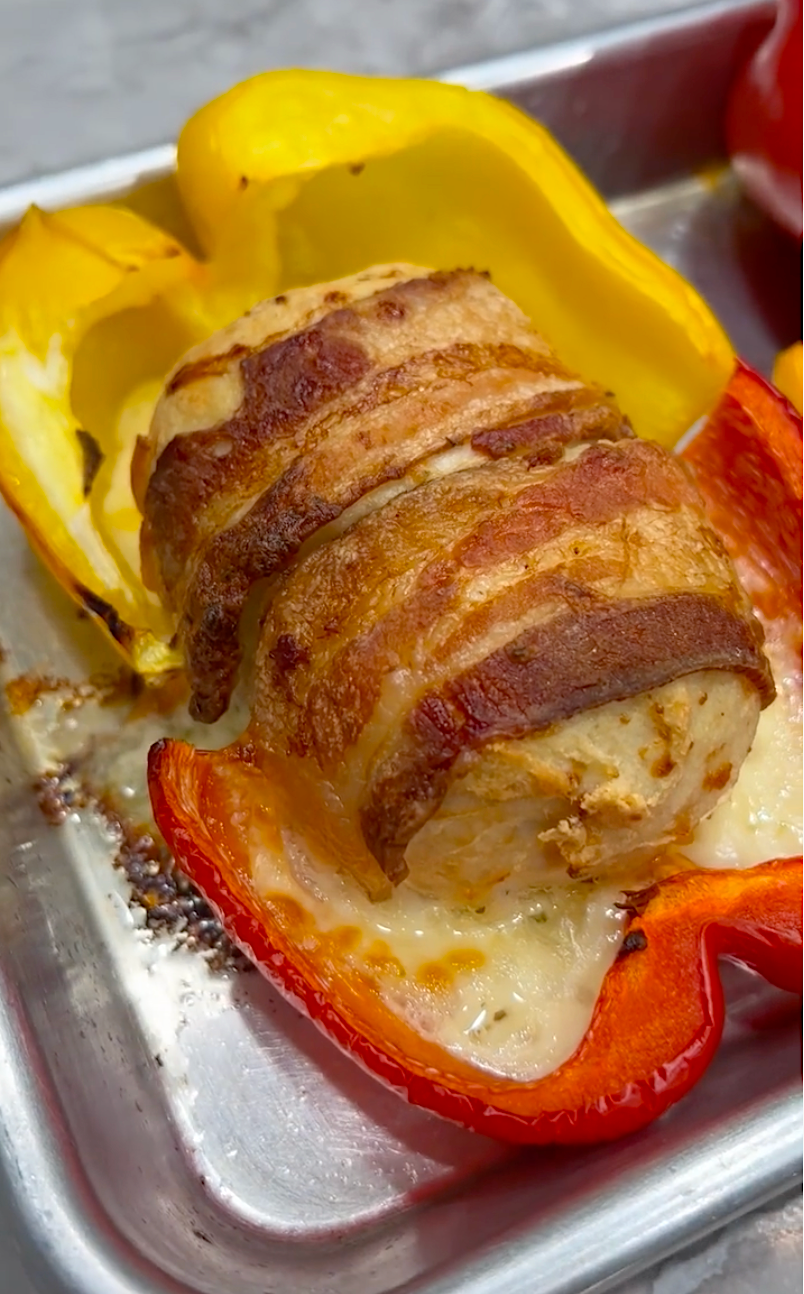 High Protein Bacon and Chicken Stuffed Peppers
This low carb recipe is gluten free, grain free, and guilt free. Whether you're cooking for dinner or meal prepping, you can whip it up in minutes. This meal has only 3g carbs and 25g protein. So if you're looking for a low carb recipe that everyone in the fam will enjoy, we've got you covered.
This recipe is extra special because it was made by one of our amazing RGF fam members, @keto.babe.ritateresa on Instagram.
Our Bacon Wrapped Stuffed Chicken is available at Costco in 6-packs, so stock up today! 
Instructions
For Our High Protein Bacon and Chicken Stuffed Peppers
Cook Bacon Wrapped Stuffed Chicken for 15 minutes at 375 degrees. Cut bell peppers in halves and place on a baking sheet. Add cheese slices.
Remove Bacon Wrapped Stuffed Chicken from oven and flip. Add to bell pepper. Cook for another 15 minutes at 375 degrees.
Add your favorite sauce or toppings like avocado or shredded lettuce!