Low Carb Breakfast Bake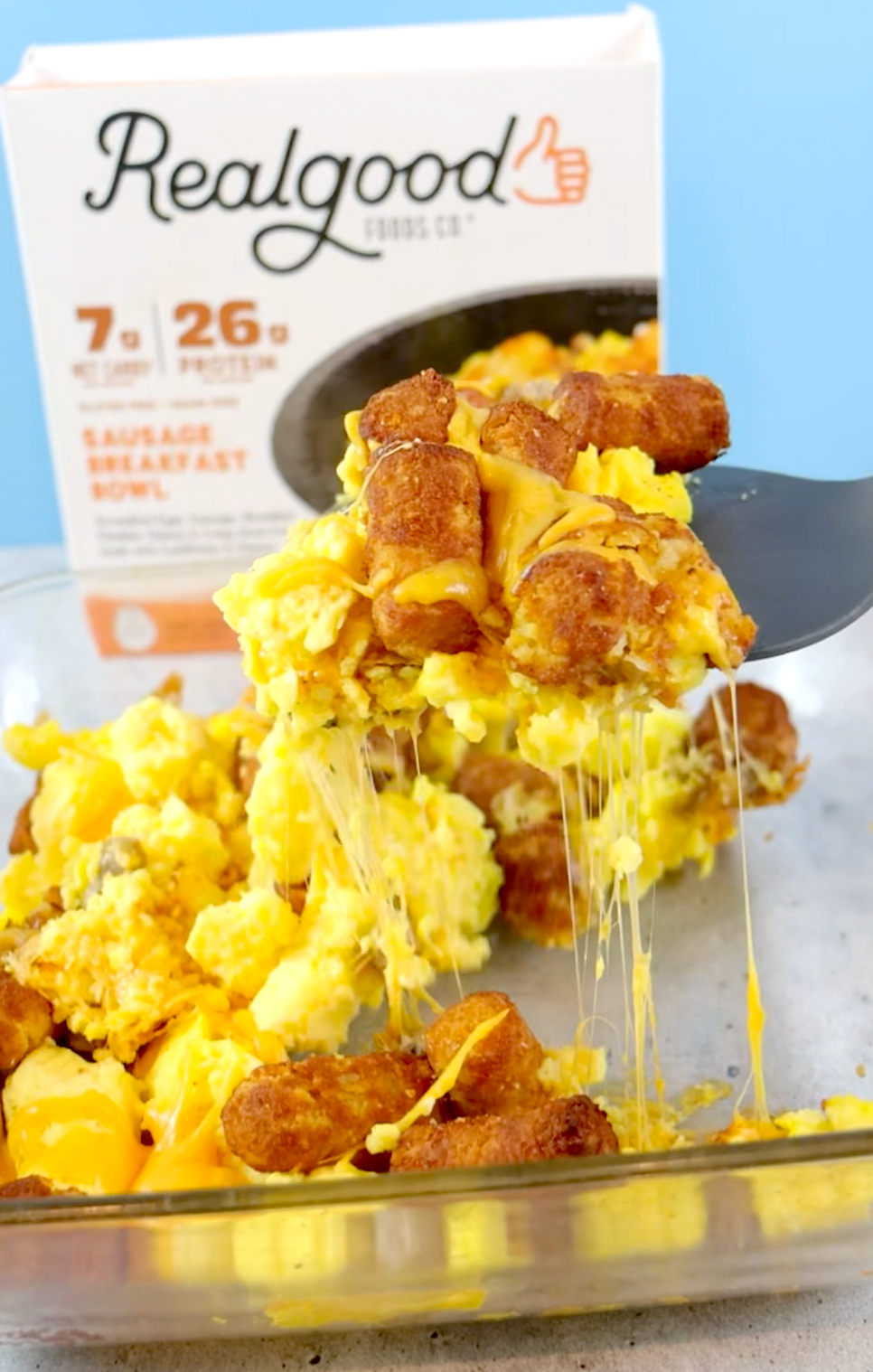 Low Carb Breakfast Bake
Looking for a low carb, high protein, quick breakfast recipe? We got ya! Made with our NEW Breakfast Bowls and ready in under 20 minutes, this recipe has 7g carbs, 26 g protein, and gluten-free – Taking breakfast for champions to a whole other level!
Find our NEW low carb Breakfast Bowls at Publix and Kroger, or our website.
Ingredients
For Our Low Carb Breakfast Bake
3-4 Real Good Food's NEW Breakfast Bowls
Optional Toppings
Instructions
For Our Low Carb Breakfast Bake
Remove 3-4 Breakfast Bowls from packing and add to casserole dish. Bake at 400 degrees for 15-20 minutes. Let cool for 1 minute and add optional toppings such as hot sauce, sugar-free maple syrup, or avocado!
Where to Find Our Low Carb Breakfast Bowls
Our low Carb Breakfast Bowls are now available at Kroger and Publix! You can find us in a store near near you by using our store locator. Make sure to check out our Instagram and Facebook for new product updates, daily giveaways, recipe videos, and much more!