Low Carb Breakfast Enchiladas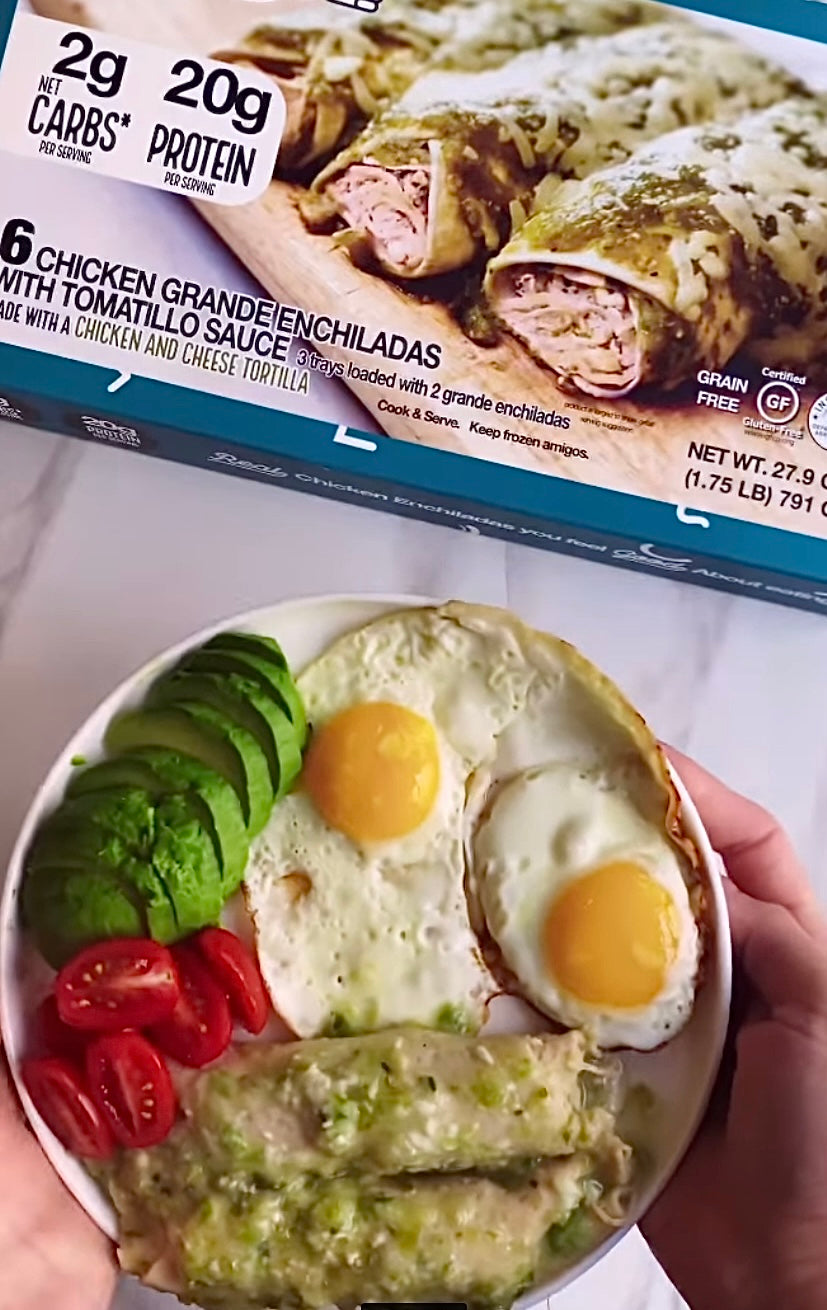 Low Carb Breakfast Enchiladas
Start the day off right, with breakfast enchiladas! This easy, low carb, flavorful meal will def give you a 'LADA energy to seize the day. 
Our Chicken Enchiladas are now on sale in a 6-pack at your local Costco.
Our Enchiladas are not only grain free and gluten free, but also packed with 20g of protein! So, stock on up because let's be real, this meal can be made at any time of the day. 
Instructions
For Our Low Carb Breakfast Enchiladas
First, preheat your oven to 400 degrees. Place your frozen Grande Chicken Enchiladas on a baking sheet and cook for 20-30 minutes. If you have an air fryer, you can cook these at 375 degrees for 10-12 minutes.
Next, cook two eggs to your liking. Scrambled, fried, sunny side up, poached, the options are endless. Then, slice half an avocado and cut up 4-6 grape tomatoes or cherry tomatoes.
Plate your eggs, avocado, and tomatoes. Remove your Grand Chicken Enchiladas from the oven and let cool for 2-3 minutes. Add them to your plate and top with more cheese or hot sauce for that extra kick!