Low Carb Caprese Breakfast Sandwich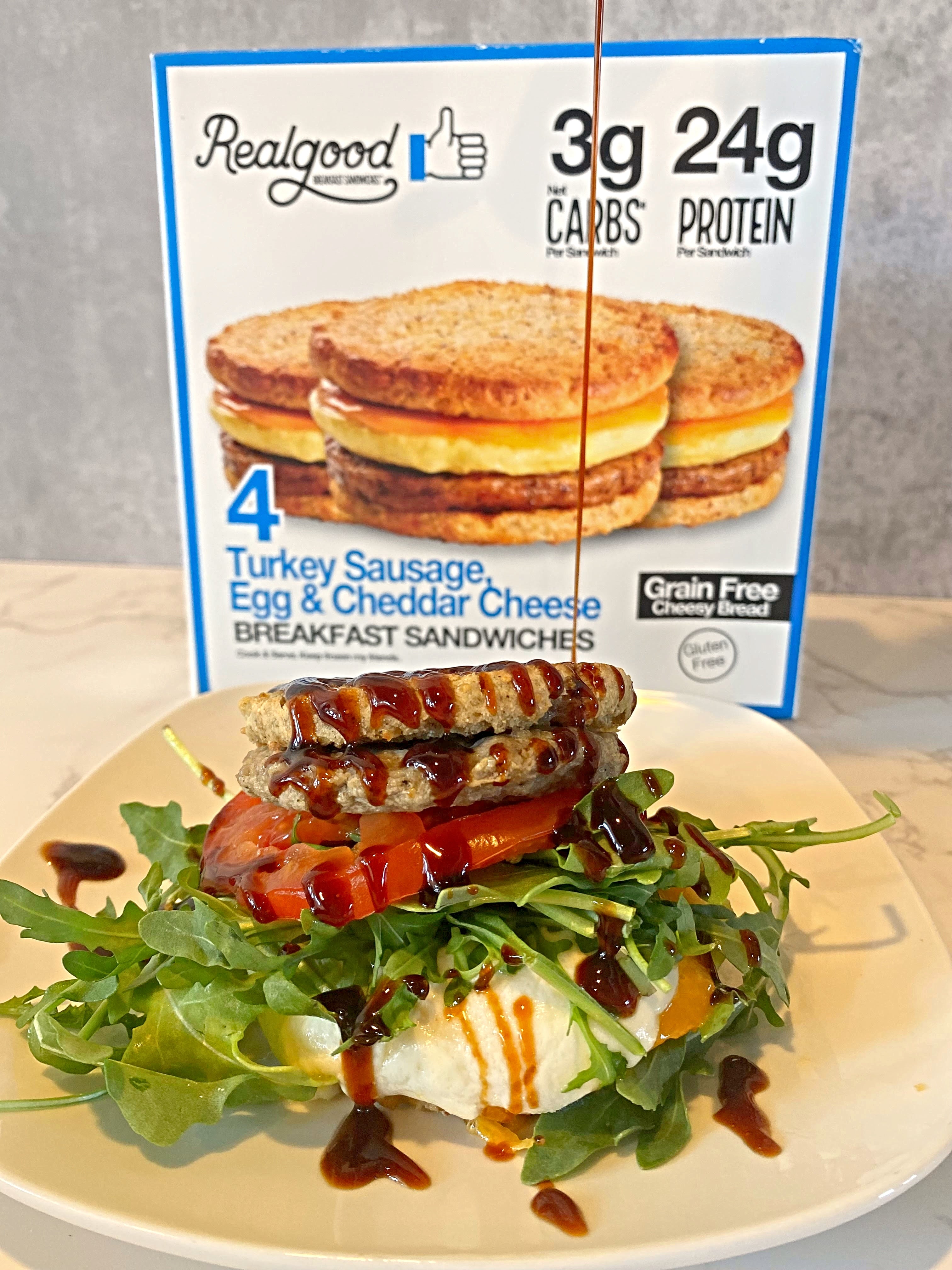 Low Carb Caprese Breakfast Sandwich
This low carb and gluten free recipe is just what ya need to kick off your morning! Our low carb breakfast sandwiches are easy to make and feature 24g Protein and gluten free bread!
If you love sweet and savory combos, prepare to be obsessed with topping our gluten free breakfast sandwiches with a sweet balsamic glaze. And if you get so addicted, you can eat this for breakfast AND dinner... don't say we didn't warn ya.
Instructions
For Our Low Carb Caprese Breakfast Sandwich
Remove the breakfast sandwich from the wrapper and remove the cheese. Wrap tightly in a paper towel and microwave for 30 seconds. Flip and microwave for another 30 seconds. Remove breakfast sandwich from the paper towel and add the cheddar cheese and mozzarella cheese. Microwave for 20-30 seconds or until cheese is melted.
Remove from the microwave and add a tomato slice and arugula. Drizzle with sugar free balsamic glaze.