Gluten-Free Chicken Shell Breakfast Tacos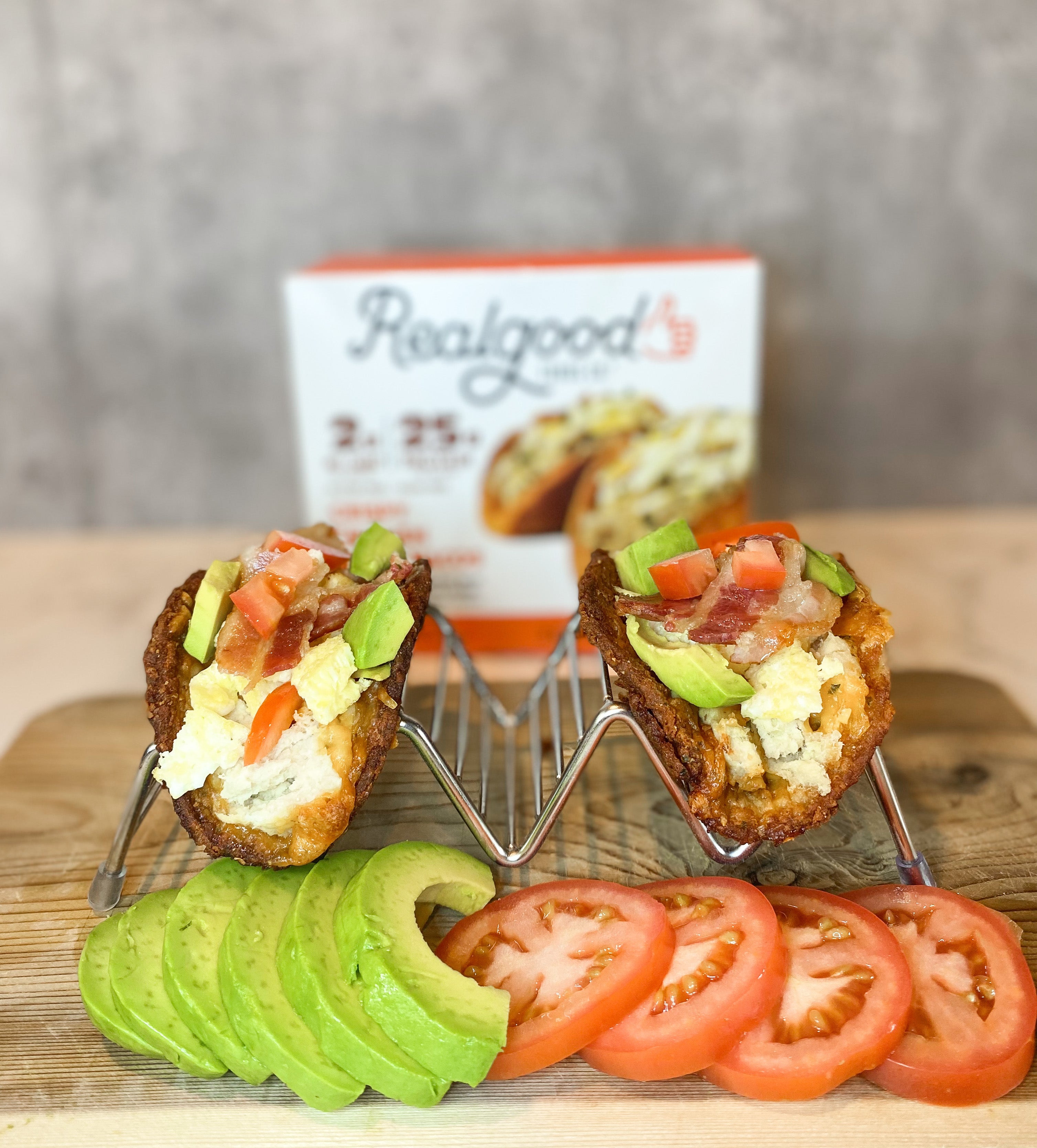 Gluten-Free Chicken Shell Breakfast Tacos
This low carb and high protein breakfast recipe is just what you need to start your day! Made with our NEW Crispy Chicken Shell Tacos, this low carb breakfast has 2g carbs and 25g protein. Plus it's super easy to make and a REAL GOOD meal the whole fam can enjoy -- cuz who doesn't love tacos??
And in case you missed the big news, our Crispy Chicken Shell Tacos are available in three flavors and can be found on our website at select Walmart's nationwide! Stock up now...so you can dig into these ASAP. ;) 
Instructions
For Our Gluten-Free Chicken Shell Breakfast Tacos
Remove Chicken Shell Tacos from packaging and cook in the air fryer for 8-12 minutes at 350 degrees.
Scramble egg and cook bacon to your liking. Cut or dice avocado and tomato.
Plate Crispy Chicken Shell Tacos and add scrambled egg, bacon, avocado, and tomato. Drizzle with hot sauce, tomatillo sauce, or sour cream!