Low Carb Fajita Enchilada Bake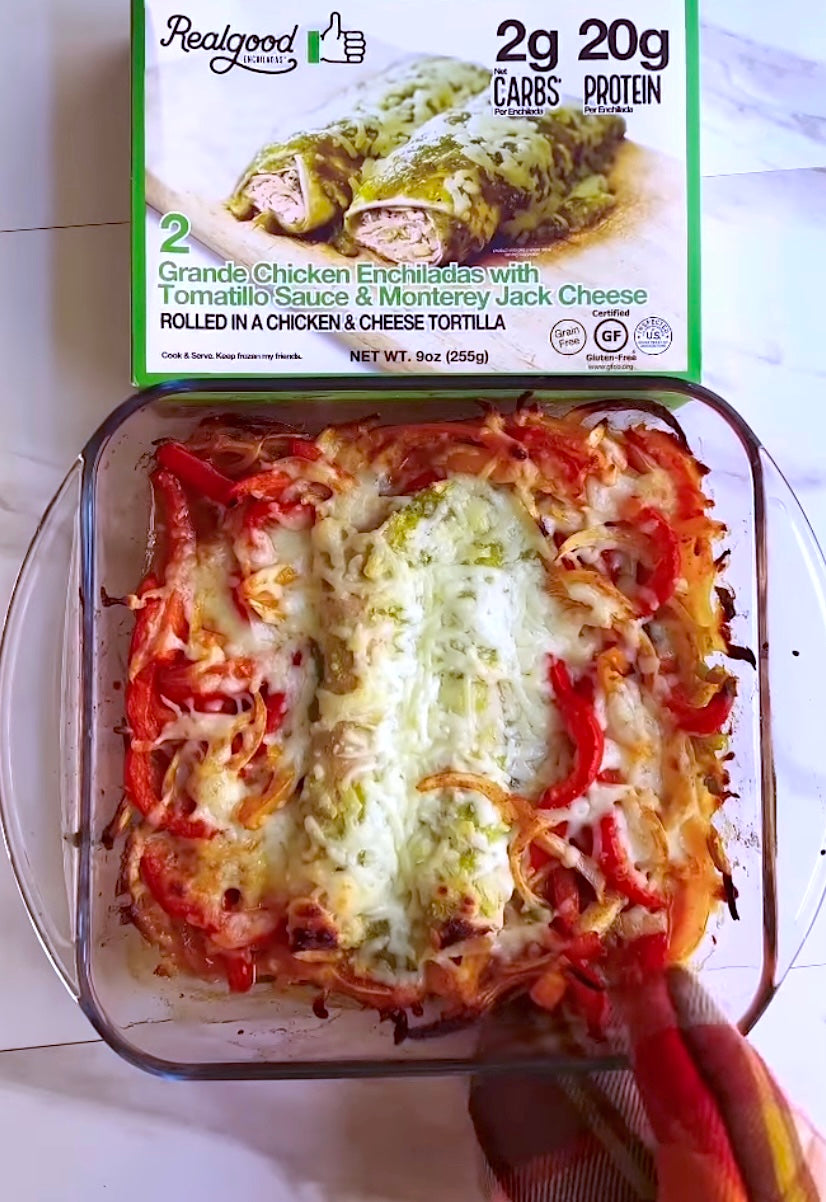 Low Carb Fajita Enchilada Bake
Looking for a quick, low carb and gluten free recipe? Well you've come to the right place! Made with our Grande Chicken Enchiladas, this recipe has 2g carbs, 20g protein (that's a LADA protein), and takes only 25 minutes to bake. 
Available in 2-packs, our Grande Chicken Enchiladas are now available at select Target's nationwide! 
Instructions
For Our Low Carb Fajita Enchilada Bake
Cut bell peppers and onion and add to a baking dish. Sprinkle taco seasoning and mix. Add Real Good Food's Grande Chicken Enchiladas on top and cook at 400 degree for 15 minutes. Add cheese and cook for another 10 minutes. Let cool for 1 minute and enjoy!