Low Carb Pizza Cordon Bleu Skillet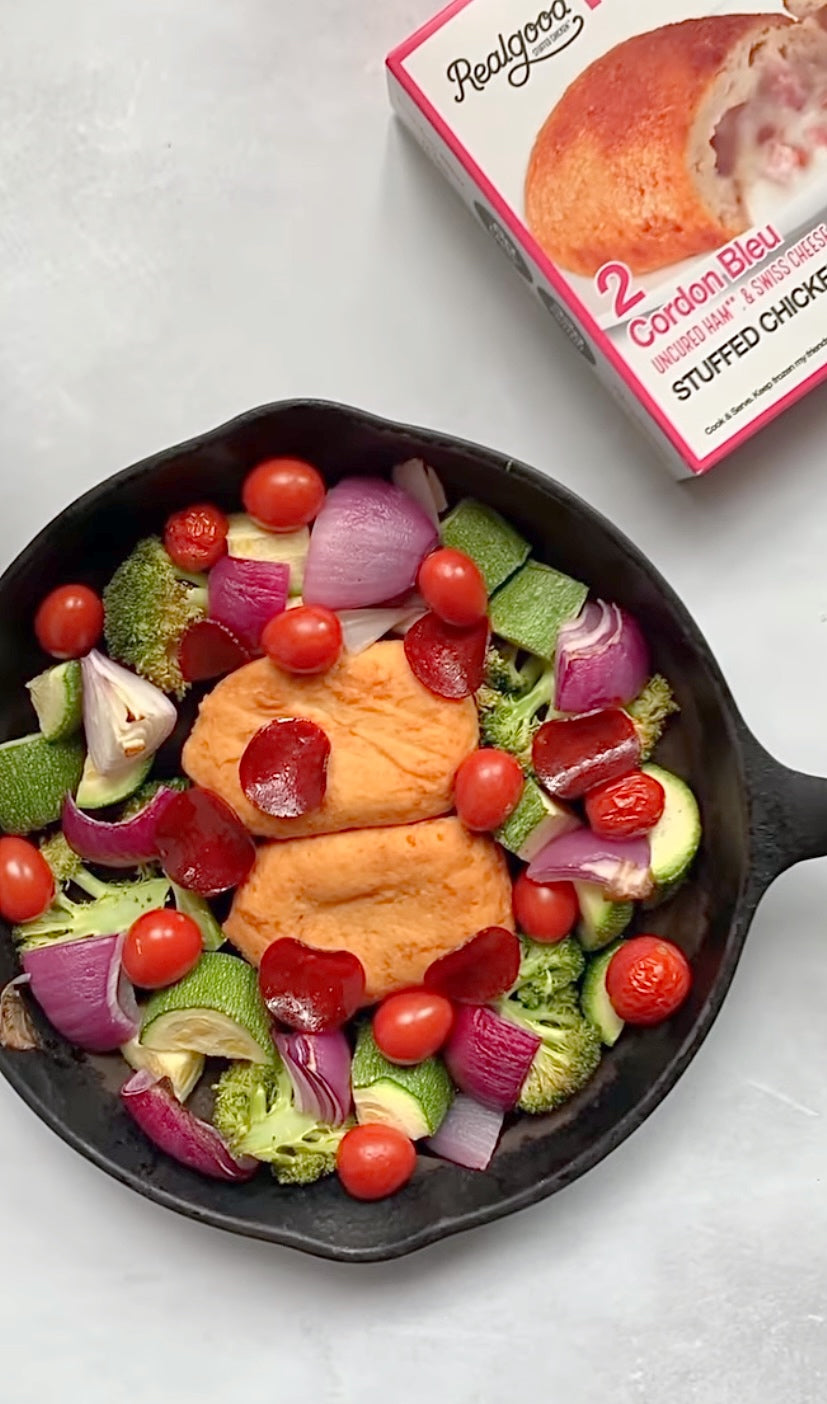 Low Carb Pizza Cordon Bleu Skillet
Need an easy, low carb chicken dinner for those long, busy, workdays? We got you with this 30 minute chicken skillet! Made with our Cordon Bleu Stuffed Chicken, this recipe is gluten-free and has 6g crabs and 32g protein.
This low carb skillet recipe is extra special because it was made by one of our amazing RGF fam members, @purely_healthy_living on Instagram.
Check out our NEW store locator where we are offering real time, 100% accurate store information for every product we make, like our stuffed chicken!
Instructions
For Our Low Carb Pizza Cordon Bleu Skillet
Preheat the oven to 350 degrees. Add Real Good Foods Cordon Bleu Stuffed Chicken to the center of the skillet. Add broccoli, zucchini, red onion, cherry tomatoes, and pepperoni slices.
Bake at 350 degrees for 30-35 minutes. Enjoy!