Low-Carb Spicy Sausage and Pepperoni Pizza Bowl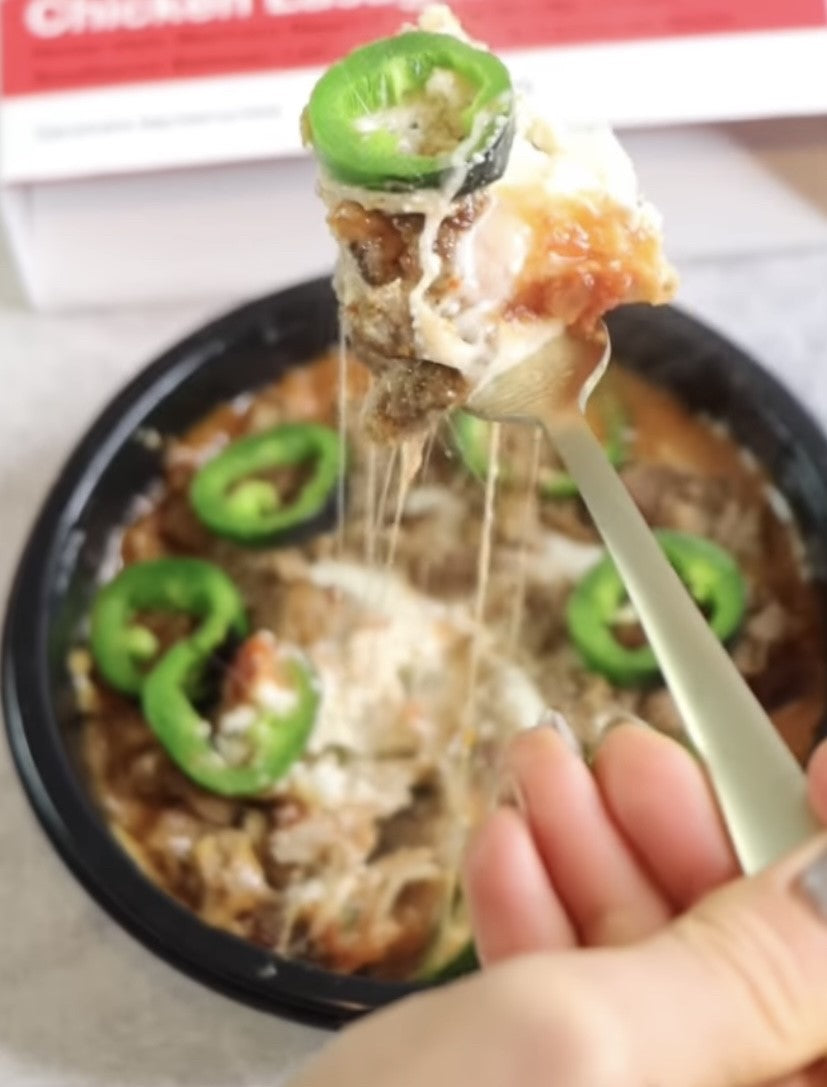 Low-Carb Spicy Sausage and Pepperoni Pizza Bowl
Craving low carb pizza with some extra spice? Then you'll love our new low carb pepperoni pizza entree - now available exclusively at Sam's Club - and this recipe for a Spicy Sausage and Pepperoni Pizza Bowl!
This low carb dinner is packed with over 30g of protein and only 7g carbs. Plus, it's ready in under 30 minutes... so it's perfect for game day, a lazy Friday night in, or lunch at the office.
Instructions
For Our Low-Carb Spicy Sausage and Pepperoni Pizza Bowl
First, remove your Pepperoni Pizza Bowl from the box and the plastic. Place on a baking sheet. Next, cook in the oven at 400 degrees for 25-29 minutes. Make sure to stir halfway through.
Then, take a pan, over medium heat, add the avocado oil and cook your sausage for about 8-12 minutes. Set aside and cut up your jalapeno into slices.
When your Pepperoni Pizza Bowl is fully cooked, remove from the oven and set on the counter. Add cheese, sausage, and sliced jalapenos.