NEW Low Carb Crispy Chicken Shell Tacos ft. Cacique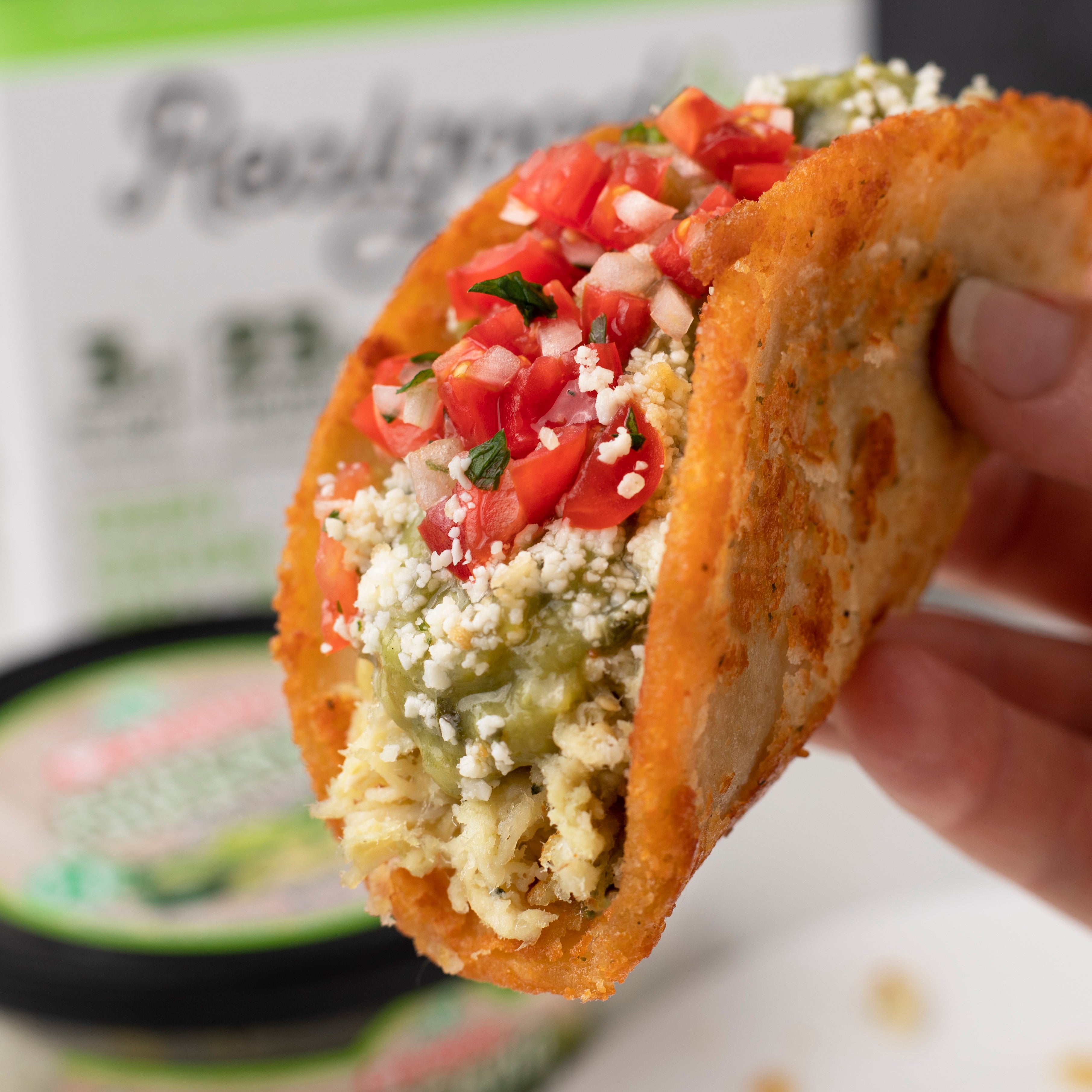 NEW Low Carb Crispy Chicken Shell Tacos ft. Cacique
Drum roll please... Our NEW low carb, high protein Crispy Chicken Shell Tacos are hitting the shelves — chicken, beef, and Cacique chicken featuring their cheese and salsa! We are so thankful for our RGF fam who voted and made this possible.
Cook in the air fryer for 8-10 minutes at 350 degrees. Make sure to keep an eye on them since all air fryers vary!
2g-3g carbs and 23g-25g protein. Now available in three flavors at select Walmart's nationwide. Check out our new store locator to find our Crispy Chicken Shell Tacos in a Walmart near you.