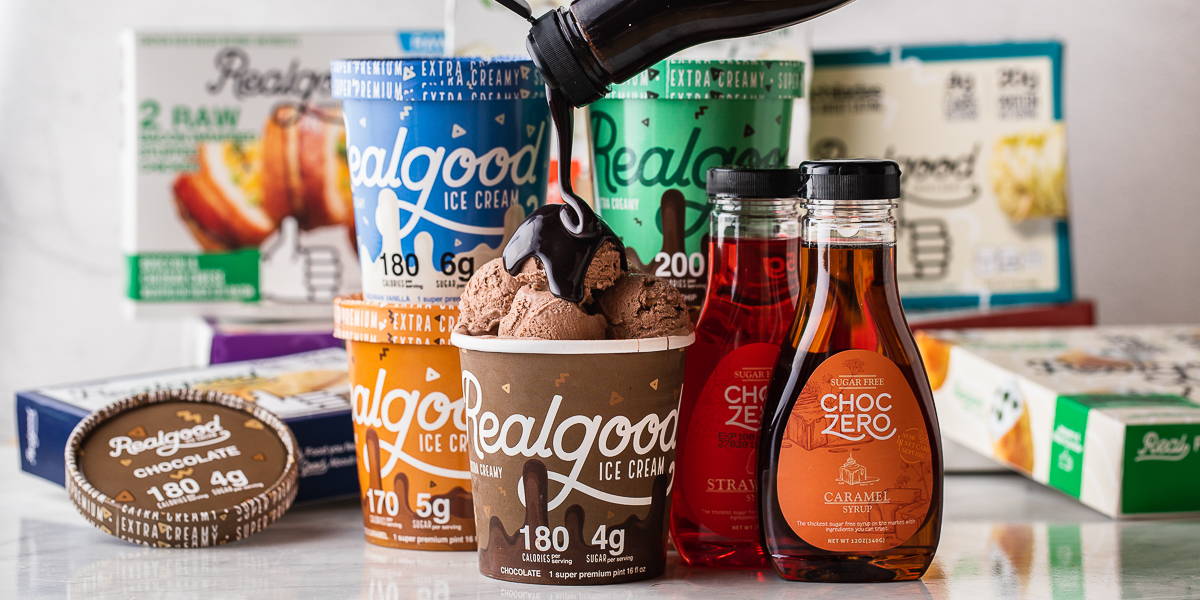 For 72 hours only, any Food order from realgoodfoods.com will receive a bundle of THREE 12oz bottles of Syrup from Choc Zero ($25 Value) FREE! 

Smooth and sweet Syrups with only 1g net carb and ZERO Sugar! GMO Free, Gluten Free, all natural, and sweetend with Monk Fruit! The perfect Keto-friendly match for our new Super-Premium, Low-Sugar Ice Cream!

3-Pack Bundle includes Chocolate, Strawberry, and Caramel!

No Code Required. Free Shipping on orders over $49.99.