Introducing Grain-Free Waffles!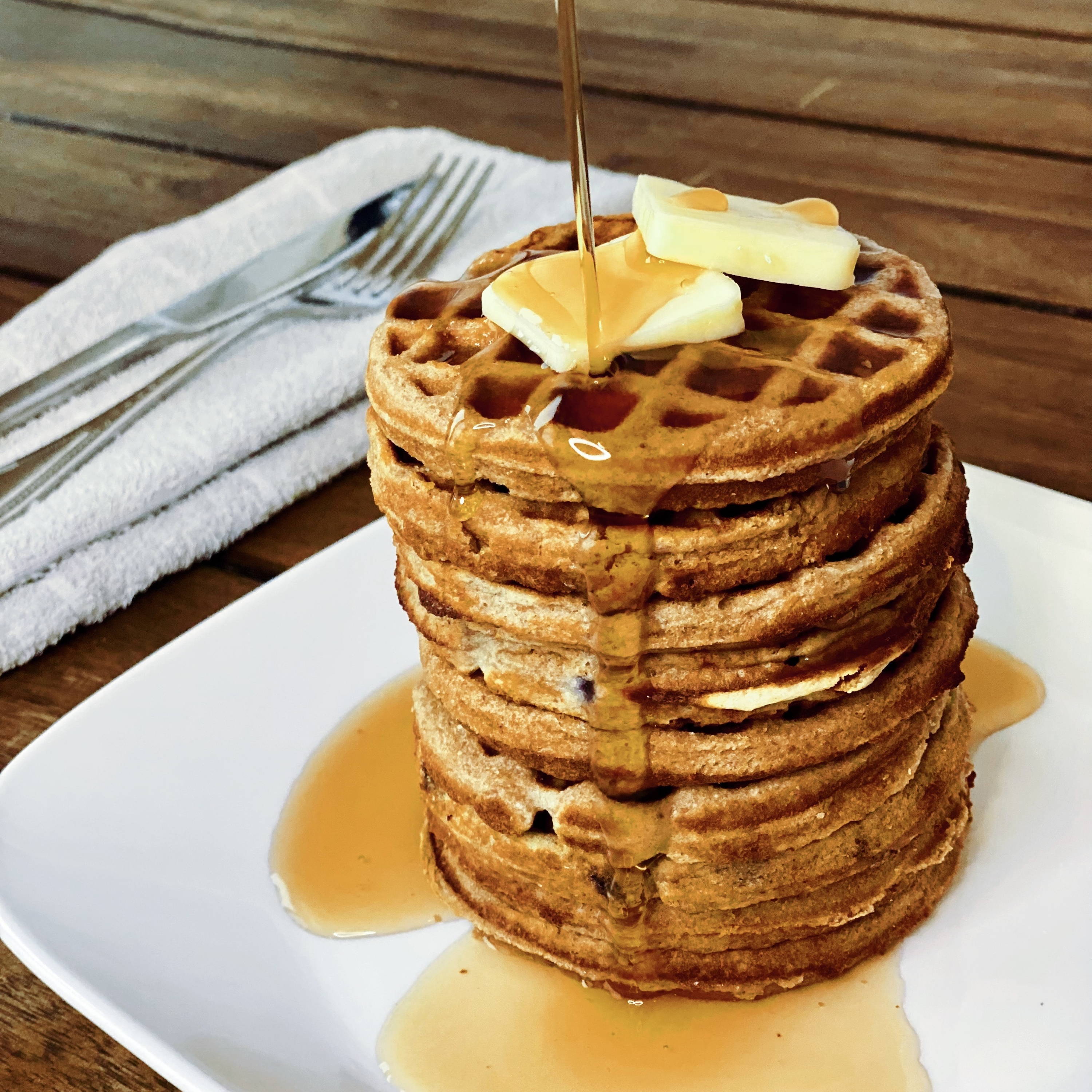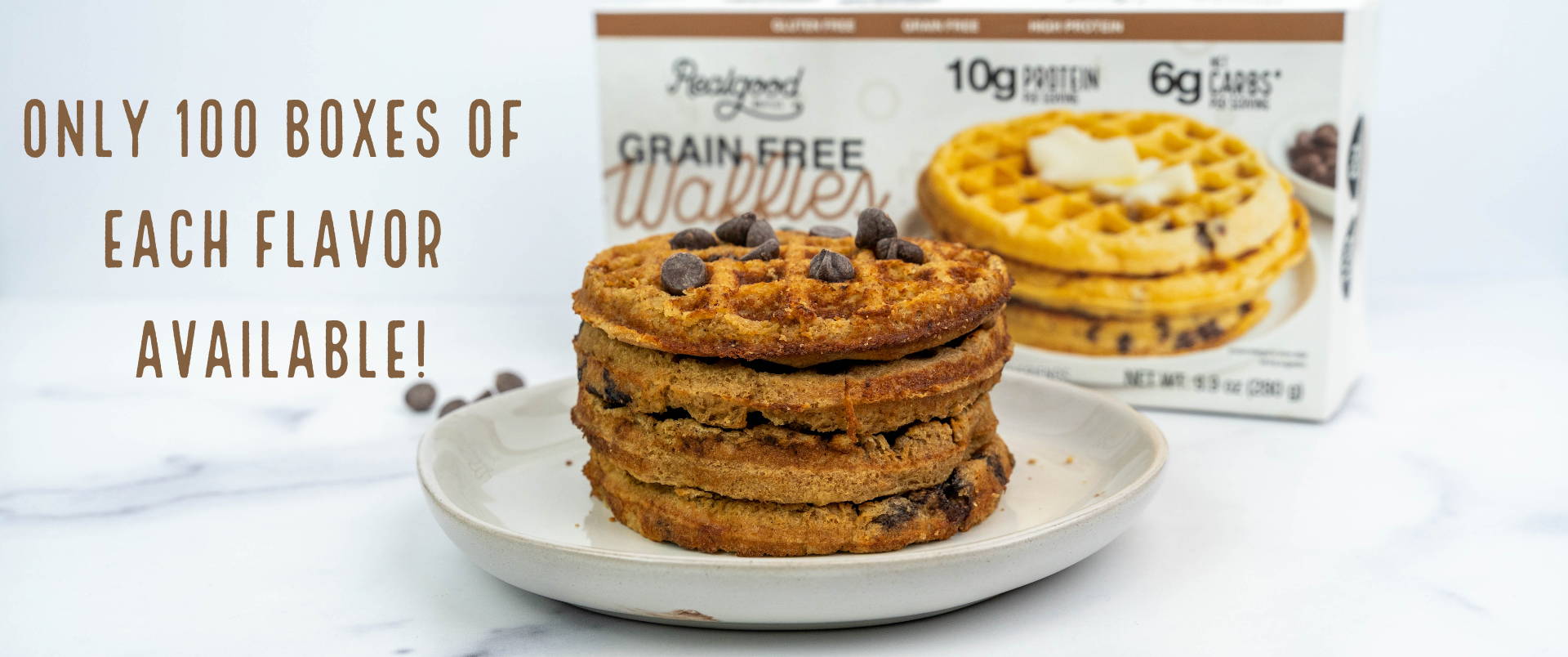 ---
We're beyond excited to announce our new GRAIN-FREE Waffles! Waffles have always been one of our favorite foods, but nearly every option was loaded with carbs, added sugars, and grains—even the "better-for-you" options were loaded with processed carbohydrates! 👎

So we spent the last few months creating a GRAIN FREE, low-carb Waffle that's made with only CLEAN, simple ingredients😁
Only 190 calories, 6g net carbs, and 10g protein for TWO WAFFLES!
Available now on realgoodfoods.com in 3 delicious flavors:
🧈Buttermilk
🫐 Blueberry
🍫 Chocolate Chip!
 
However, we only had the chance to make 100 boxes of each flavor and we want YOU to be the first to try them before they're all gone!
 
*Only 1 box per flavor per order (3 boxes total per order)*
---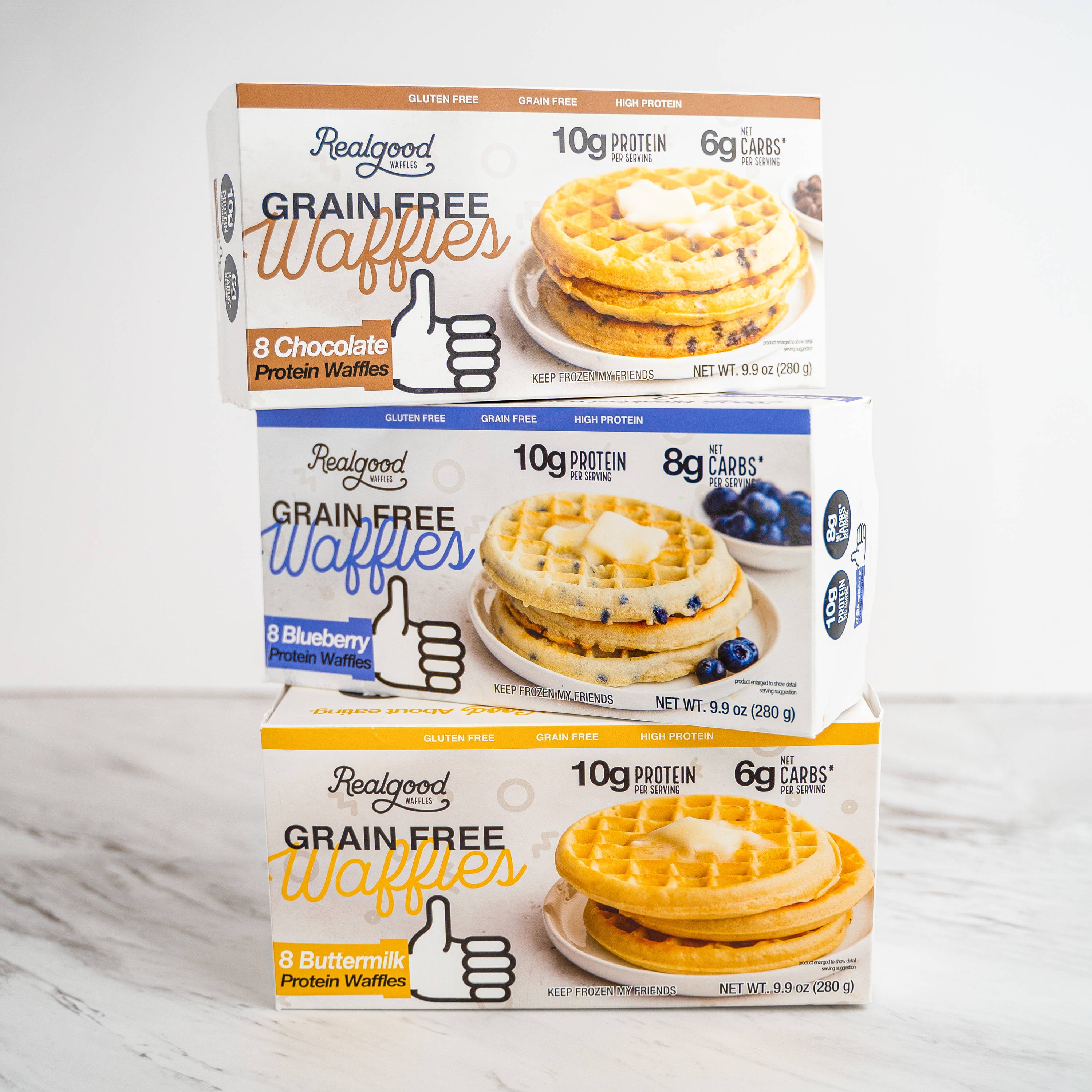 FREE SHIPPING
on orders over 8 items!
Made with CLEAN ingredients
Grain & Gluten Free. Low net carbs
Only 300 boxes Available!
100 boxes of each flavor. Limit 1 box per flavor per customer
Only 100 Boxes of each flavor available!
Limit 1 box per flavor per order.
*We ship our Food in a cooler with tons of dry ice to ensure it arrives fresh at
your door step! Visit our FAQs for more shipping and delivery details.*