---
For 48 hours only, orders with 8 food items or more will receive 2 FREE Pints of our new Super Premium,Thick & Creamy Ice Cream, plus free shipping!

Silky smooth REAL Ice Cream that's made with REAL simple ingredients! Unlike other better-for-you Ice Creams that have a chalky or icy texture, our Super Premium Ice Cream is super rich and creamy with only 200 calories 4-5g sugar!
Here's how to get the deal:
🍦 Just go to realgoodfoods.com,
🍫 Add 8 of any food items you'd like to your cart,
🎂 Add 2 Ice Cream flavors of your choosing to your cart
🍮 Use code PREMIUM at checkout and get your 2 free pints + free shipping!


Important! Must use code: "PREMIUM" at checkout to redeem 100% off your 2 free pints!
*Must use code "PREMIUM" to redeem. Code will not work unless 8 food items are added to cart prior to adding ice cream. Discount codes and other promotions cannot be combined. Excludes Apparel. Free Shipping will be applied after 8 items are added to cart. Promotion ends 9/7 at 11:59 p.m*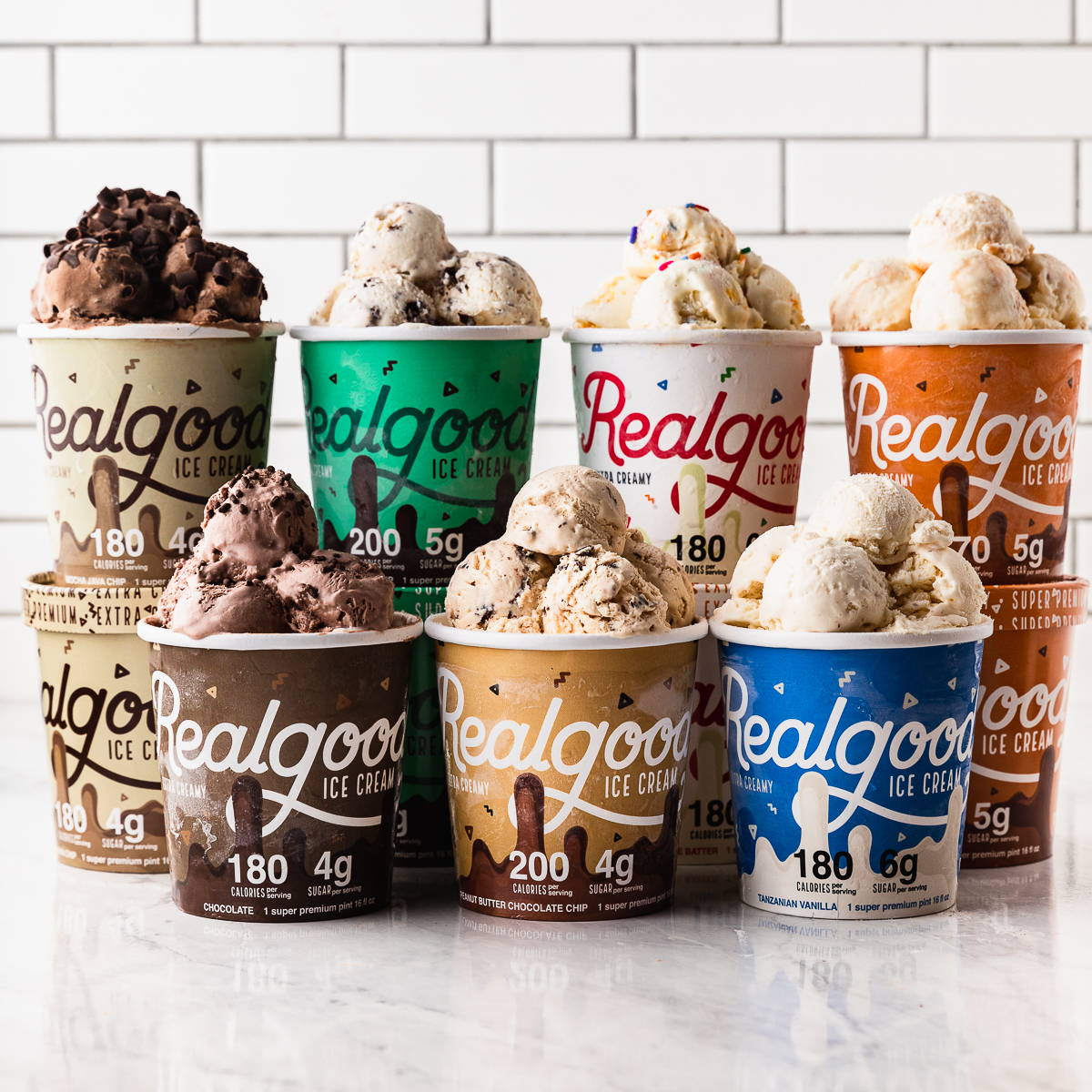 FREE SHIPPING
on orders with 8 items or more!
2 FREE Pints
On orders over 8 Items!
Use code PREMIUM at checkout!
*We ship our Food in a cooler with tons of dry ice to ensure it arrives fresh at
your door step! Visit our FAQs for more shipping and delivery details.*

Thick and Creamy texture
Only 4g Sugar and 180 calories
Made with 16% Butter Fat like REAL ice cream
Real ice cream ingredients; Made with Fresh Milk and Cream
Sweetened with Allulose ~ a naturally occurring sweetener found in nature that has zero impact on blood sugar!