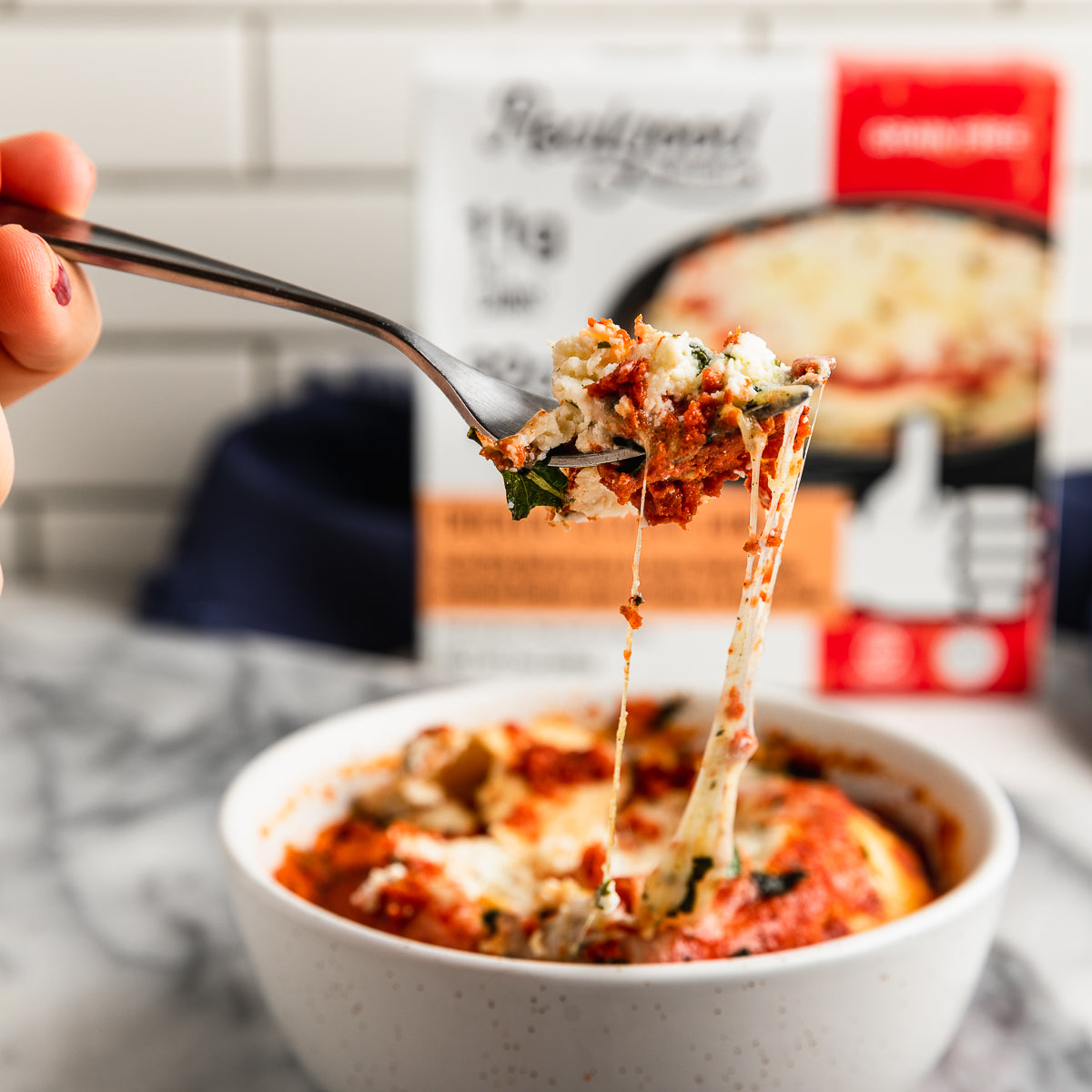 NEW Entree Bowls: Chicken Lasagna Bowl
Does cooking a low-carb lasagna sound like Mission Impastable? Then you'll love the convenience and taste of our new low-carb Chicken Lasagna Bowl!
Compared to other readily-made lasagnas in the freezer aisle, ours doesn't have any enriched flours or high-carb noodles. Instead, our noodles are made from all-natural chicken! Paired with marinara sauce and a blend of ricotta, parmesan, and mozzarella cheese, you get all the comforting, cheesy flavors of lasagna for only 11g net carbs. Plus, each bowl has 32g of protein!!
Like the rest of our grain free entree bowls, our Chicken Lasagna Bowl is ready in minutes in the microwave! And while it's delicious on its own, you can also:
As for when to eat it...well, there are plenty of tasty pasta-bilities, including for lunch at work, dinner after a long day or as a protein-packed post-workout meal.
To get your hands on our new grain free Chicken Lasagna Bowl, visit your local  Kroger family store or Albertson's and Safeway family store. Or use our Store Locator here to find all our Entree Bowls in a store near you.
And let us know in the comments - and on social media - what extra toppings (if any) you'd add to our low-carb Chicken Lasagna Bowl!